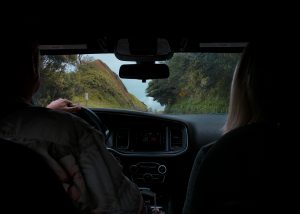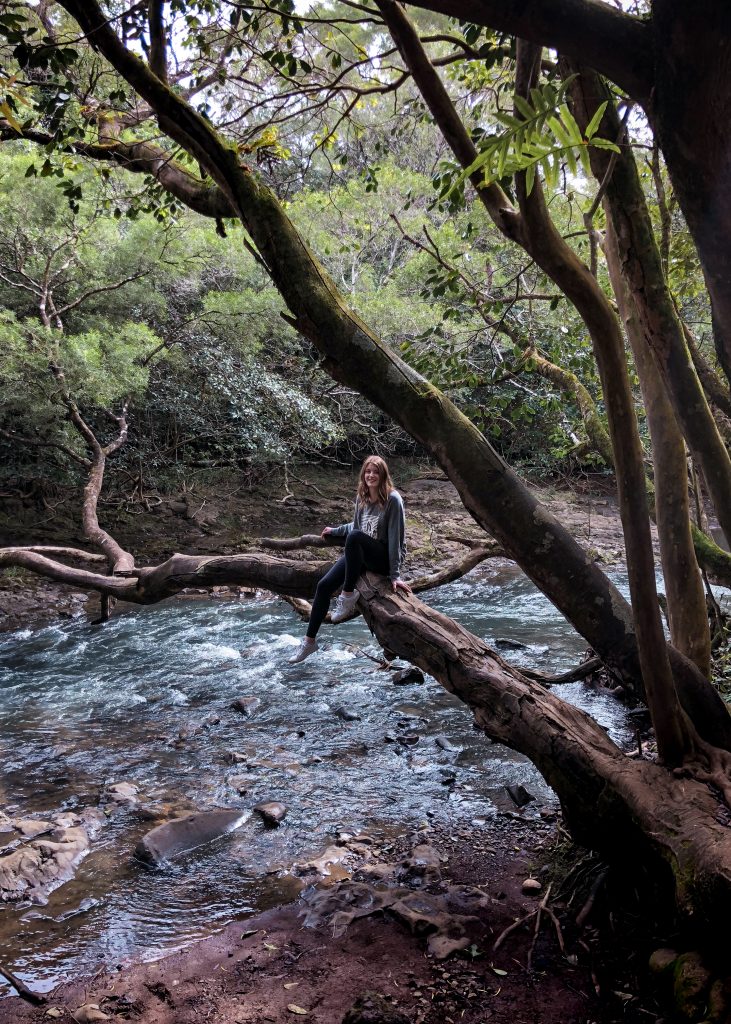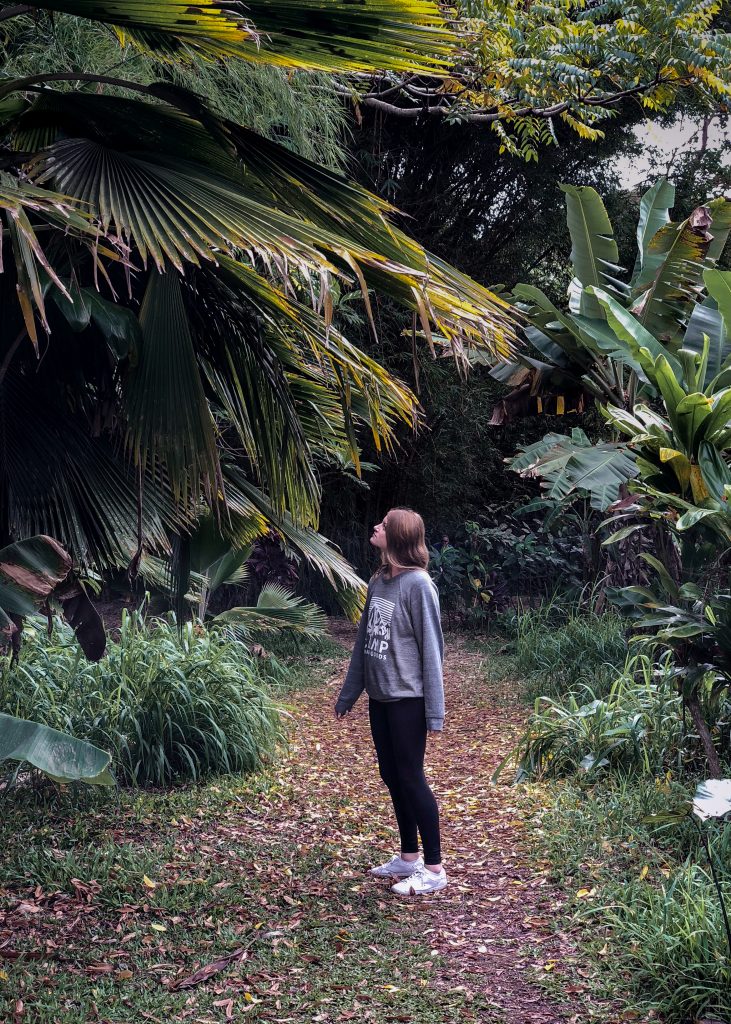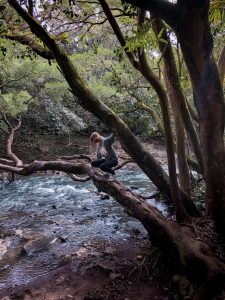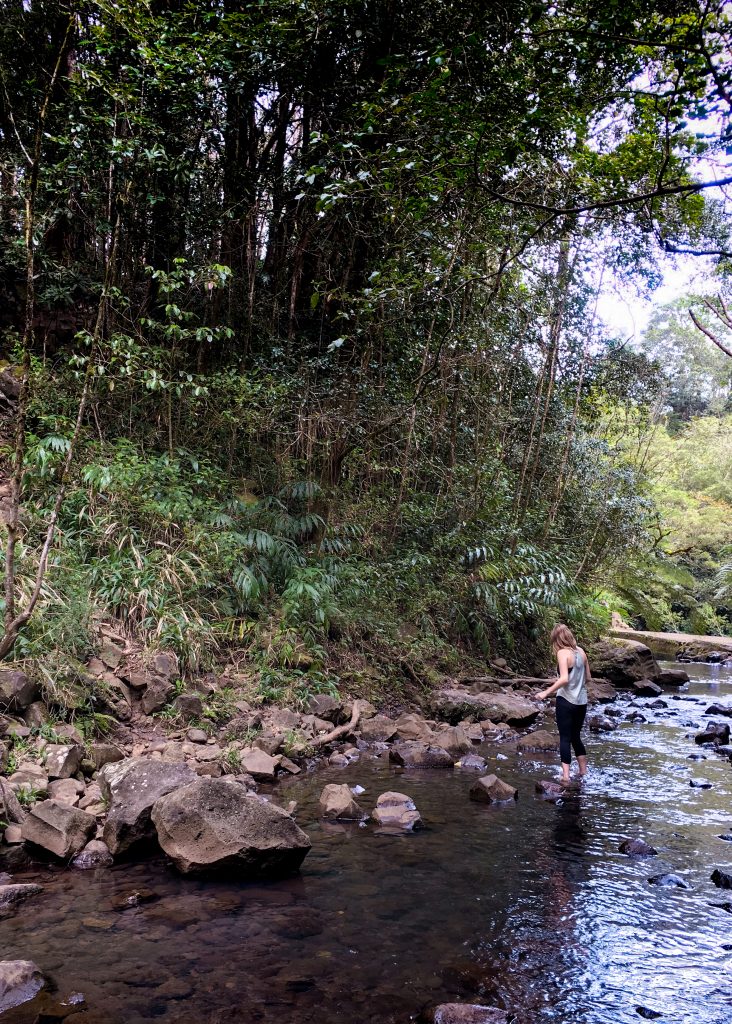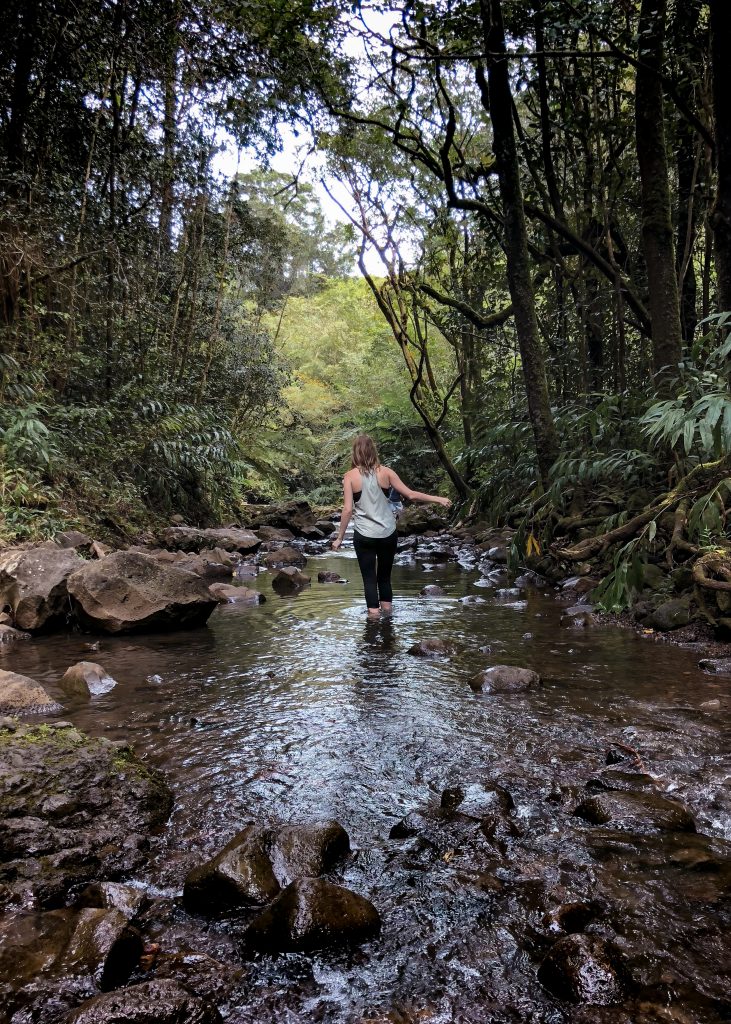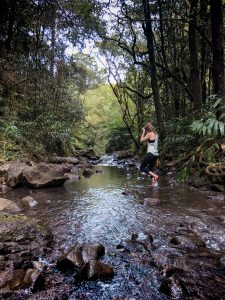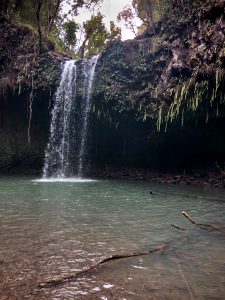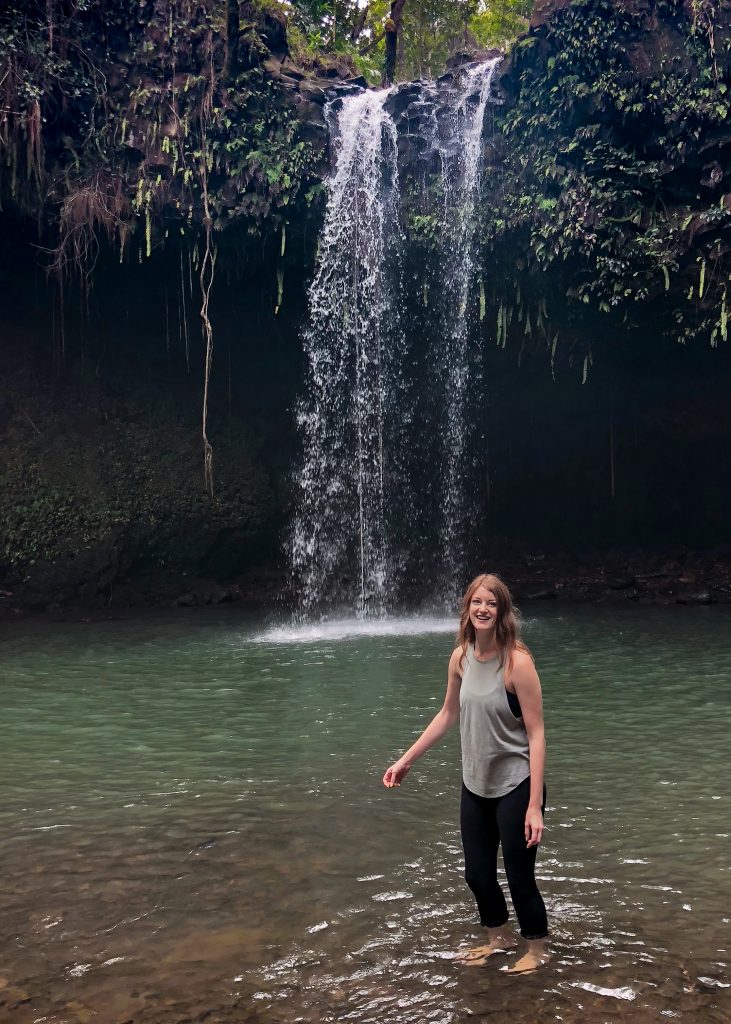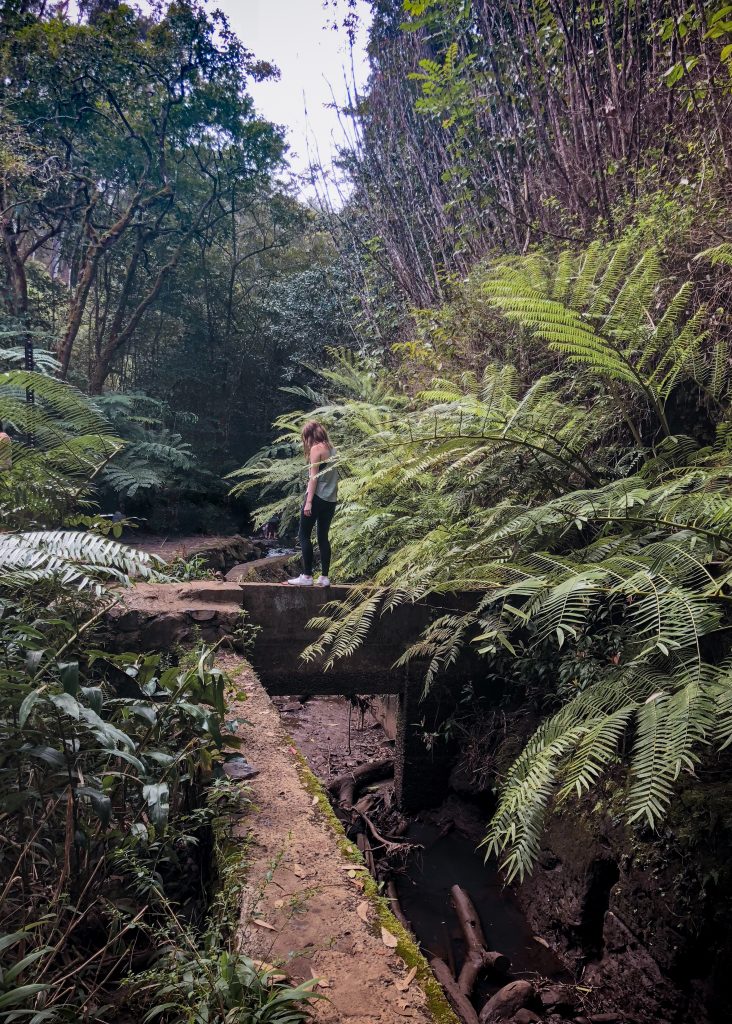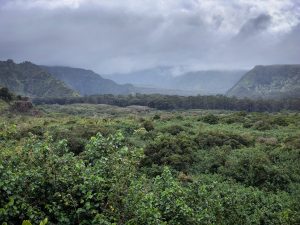 My favourite day in Maui was spent driving the Road to Hana. Although I get pretty carsick, the twisty ride was worth it (at least once)! We loaded up the car around 9 a.m. with snacks and raincoats to get us through the day, and then stopped to grab smoothies for the drive. My smoothie lasted less time than the half hour it took them to make it, but it was refreshing nonetheless.
Our first stop was at Twin Falls. We were lucky to do this walk before it started raining, but we ended up getting wet anyway when halfway through the trek the trail turned into a creek. The walk was so beautiful, and next time I would bring a swim suit to use at the waterfall pool.
When we got to Hana we ate lunch at a hotel that overlooks the rainforest. Then we went to the black sand beach before starting the drive home. The views of the rainforest are amazing, and there are so many great stops you can make along the drive.