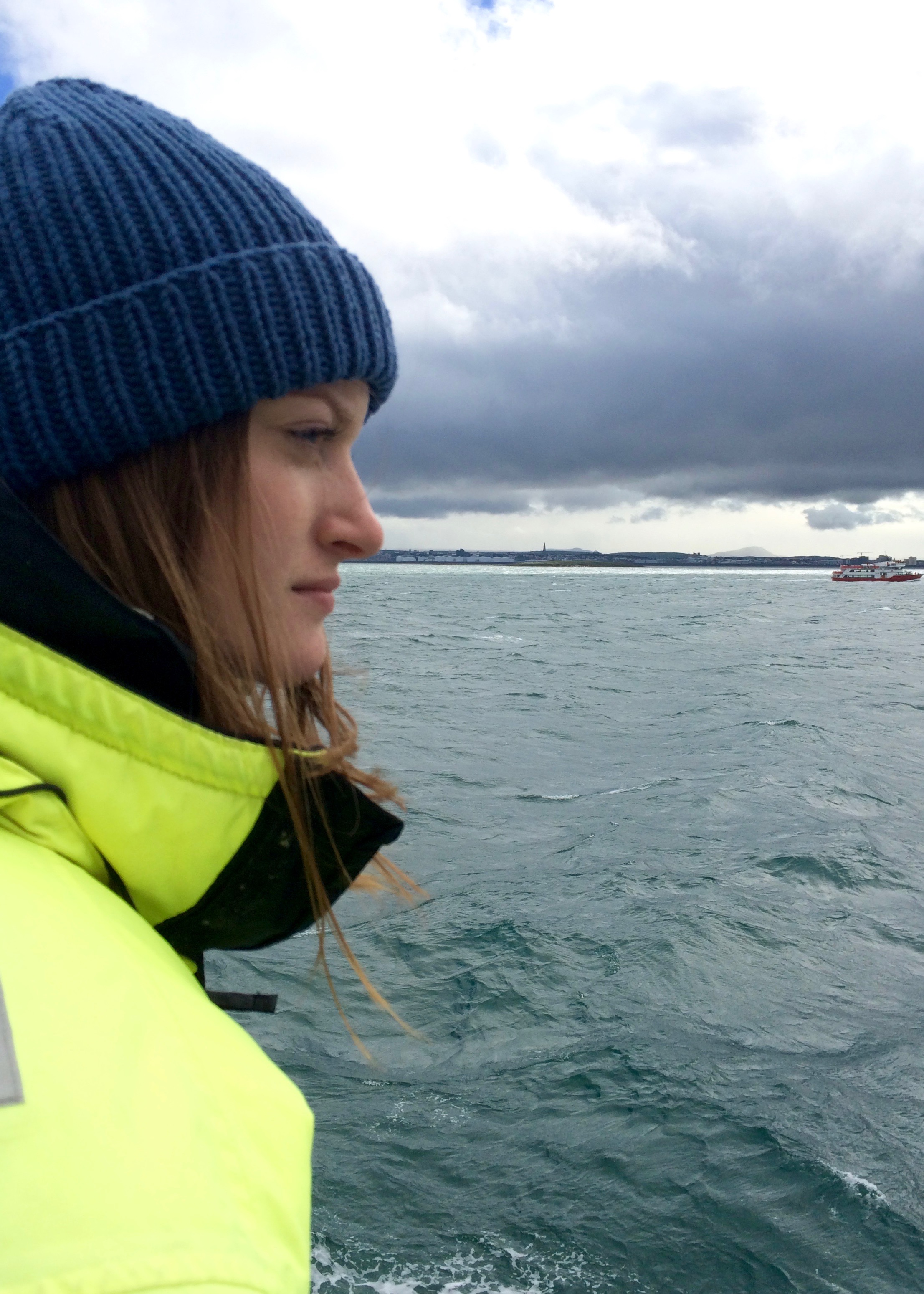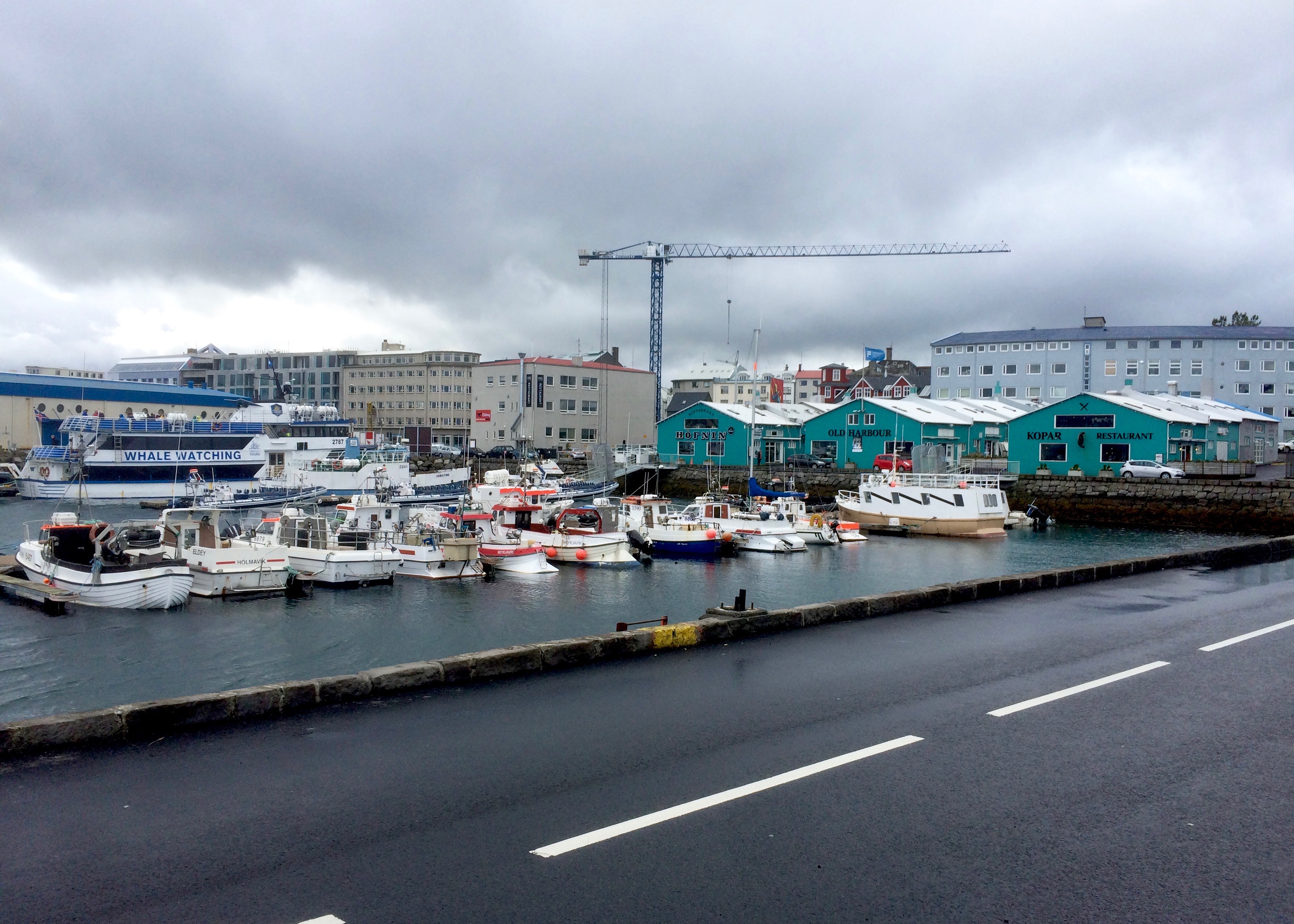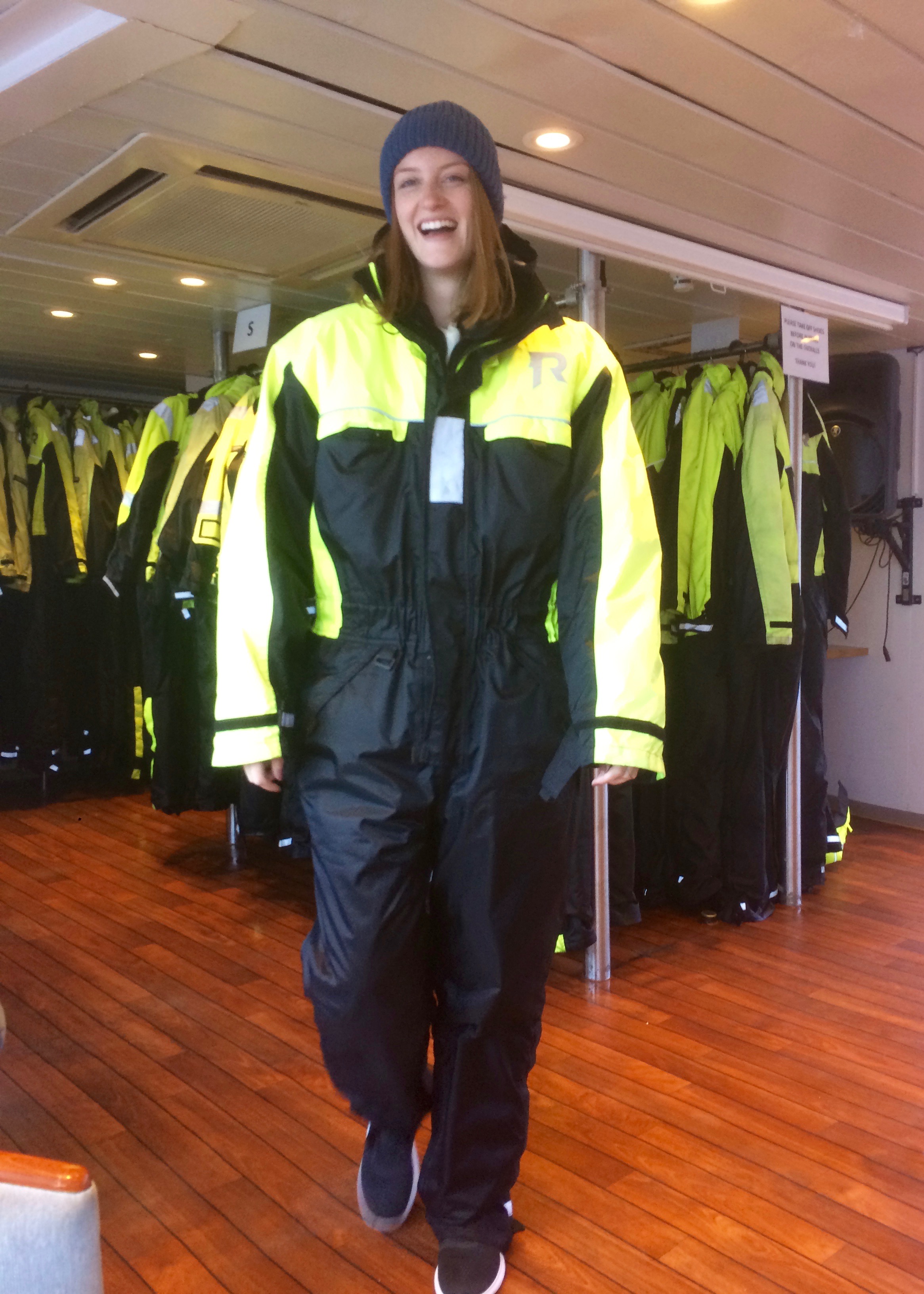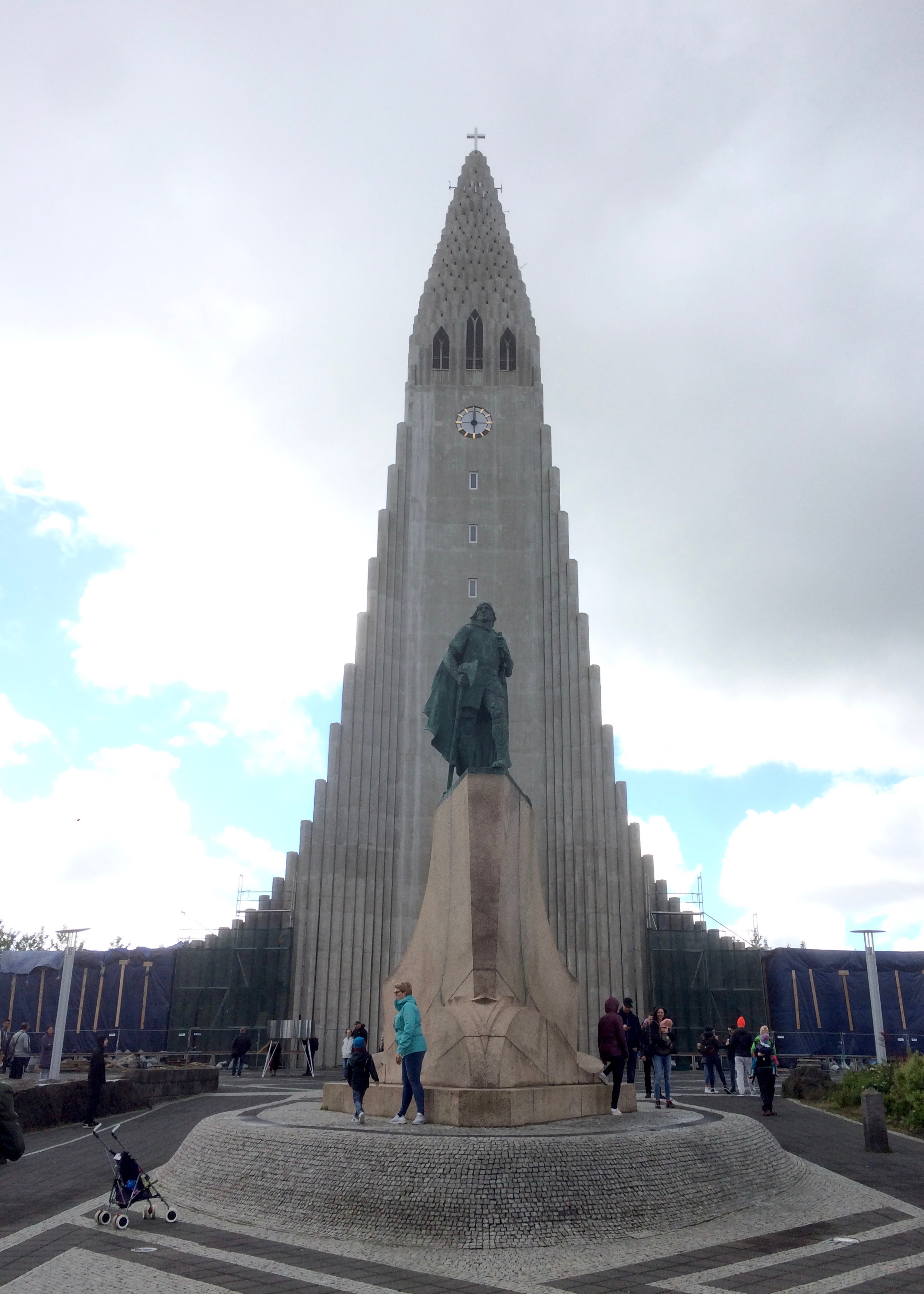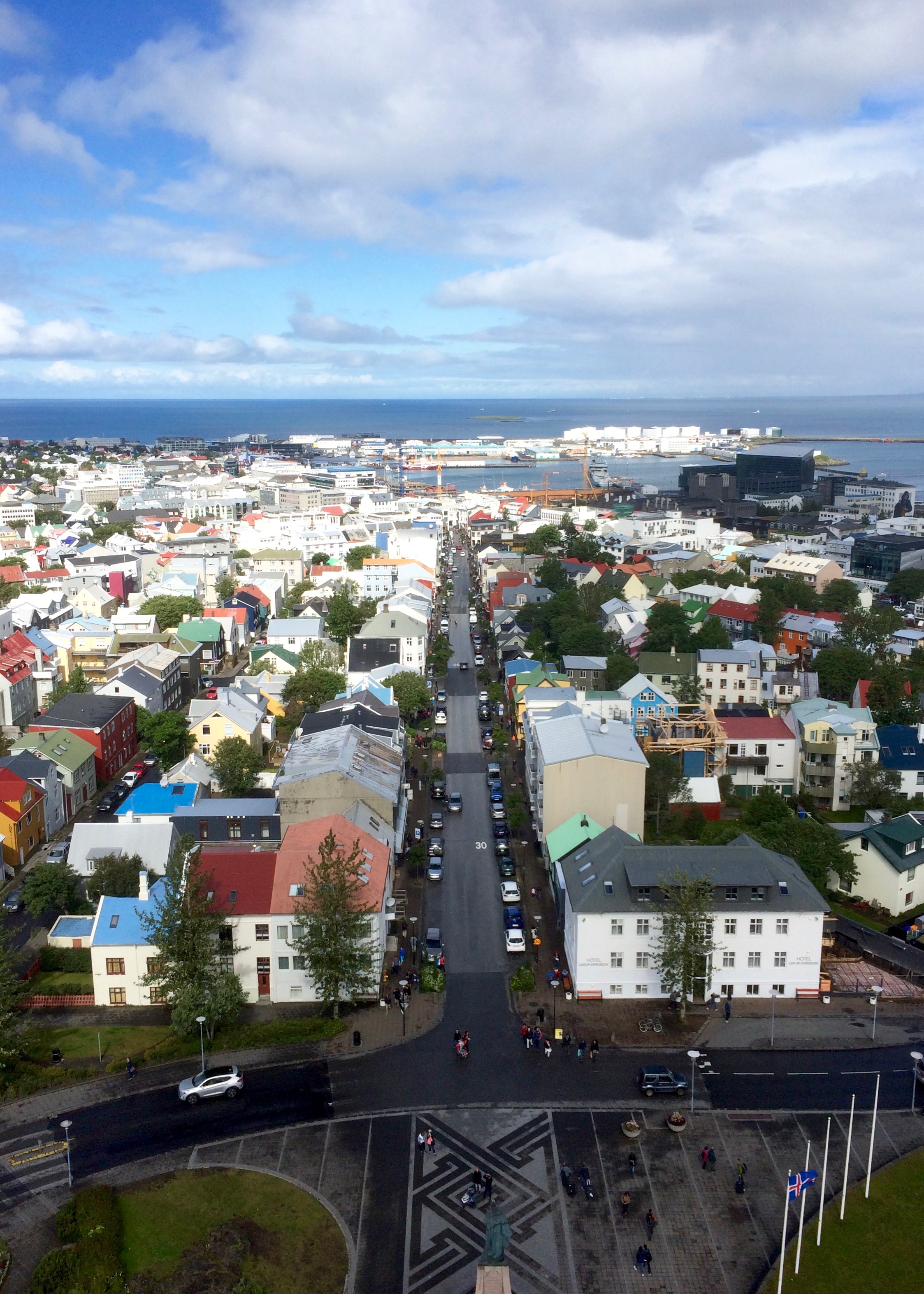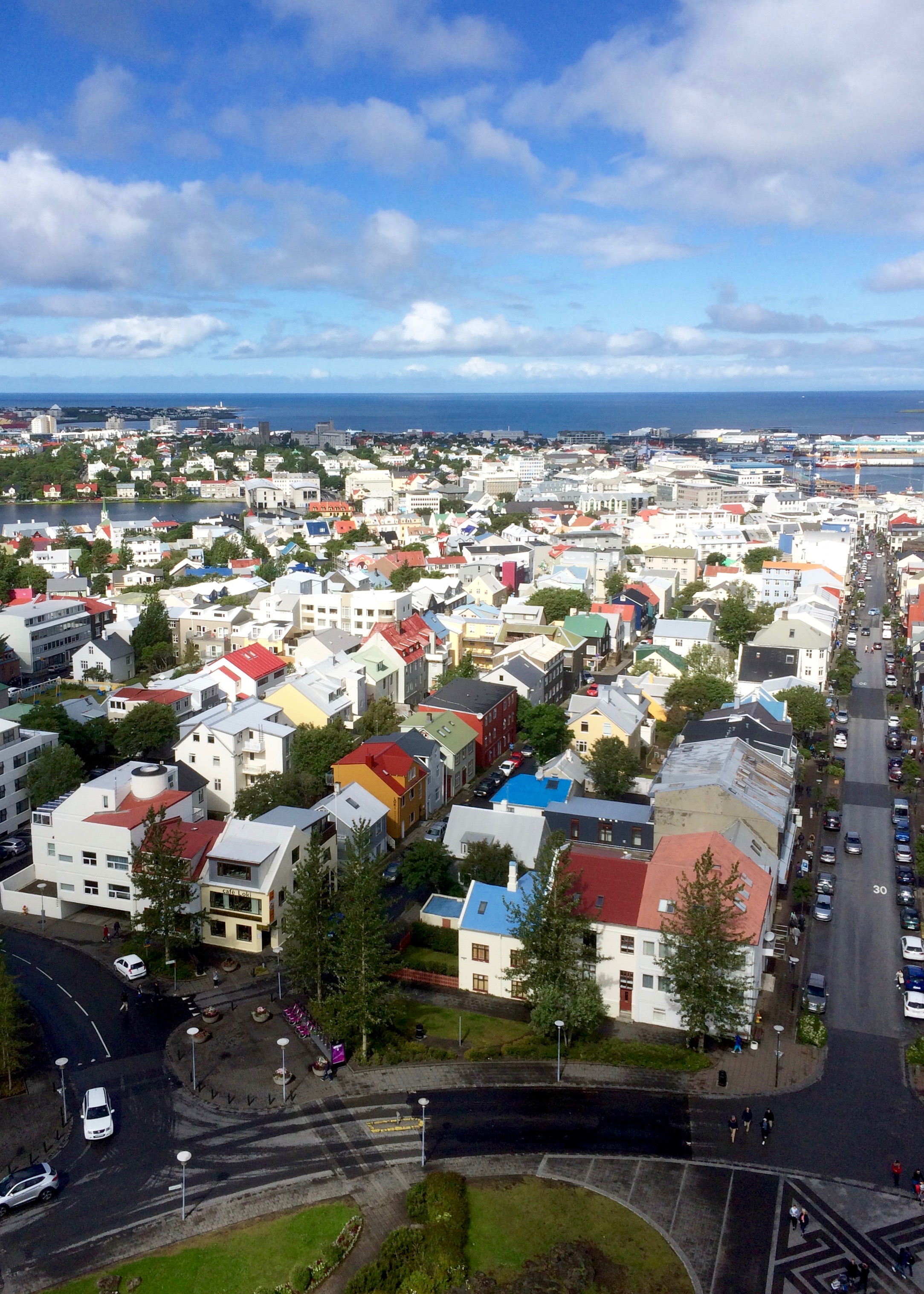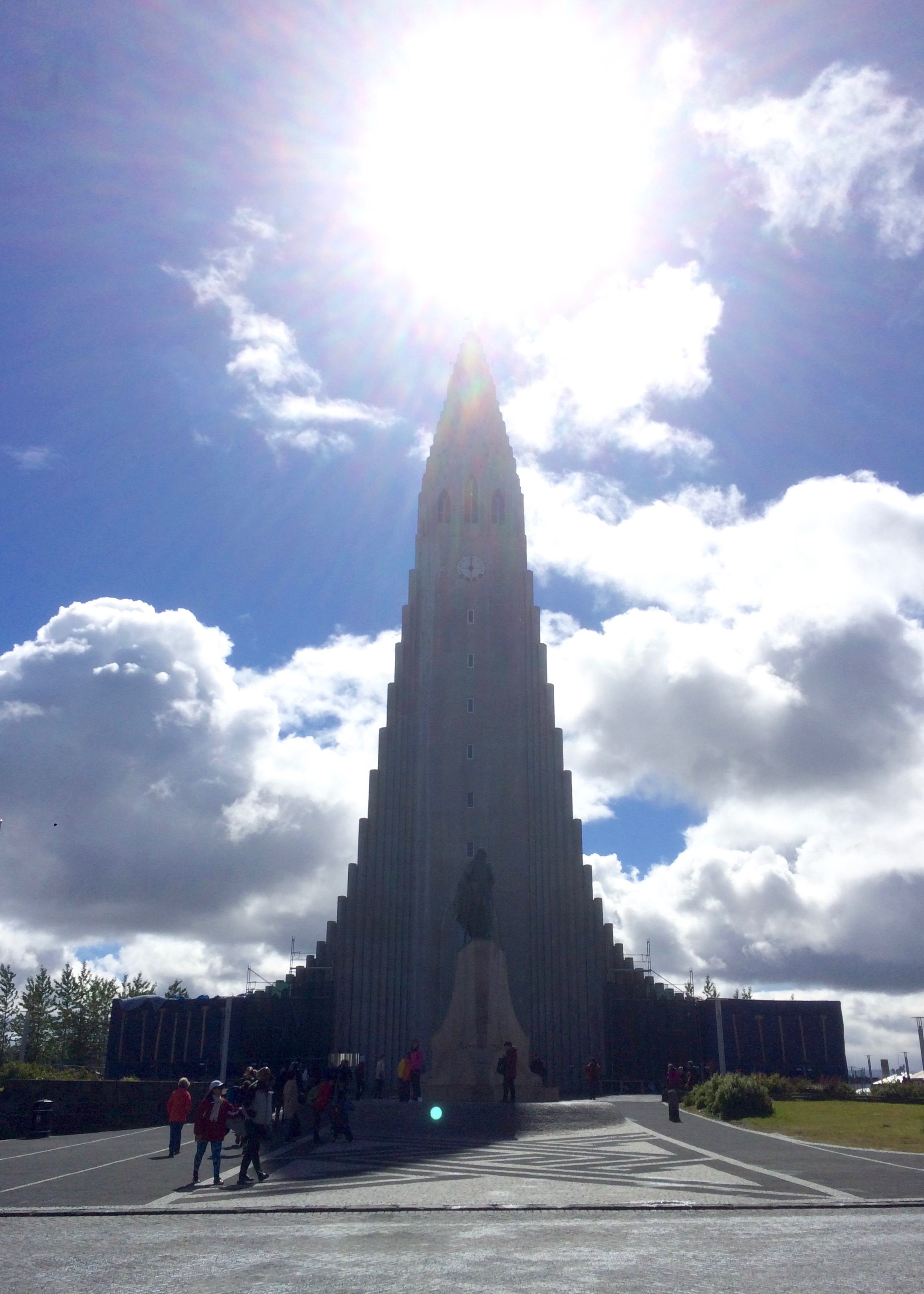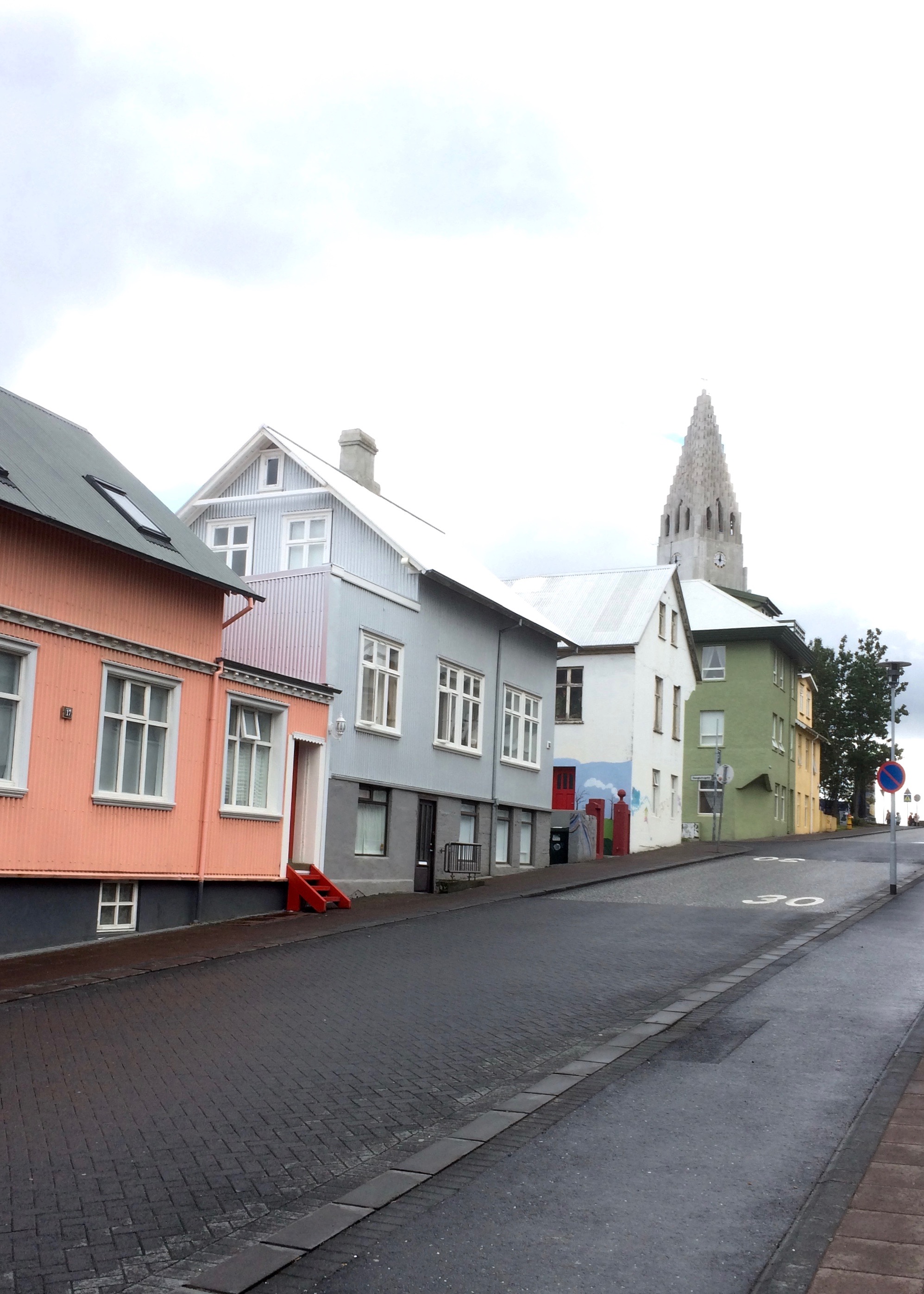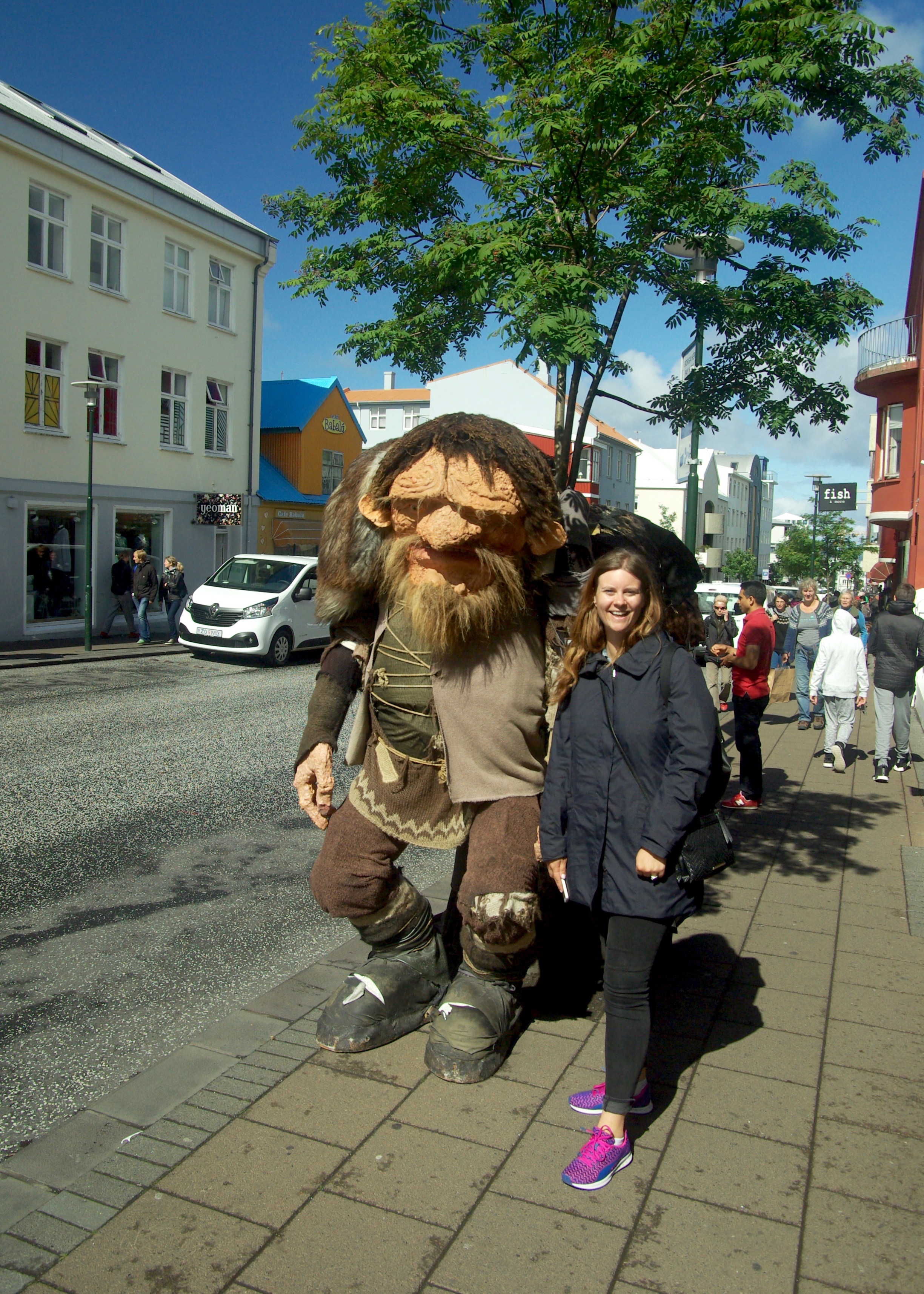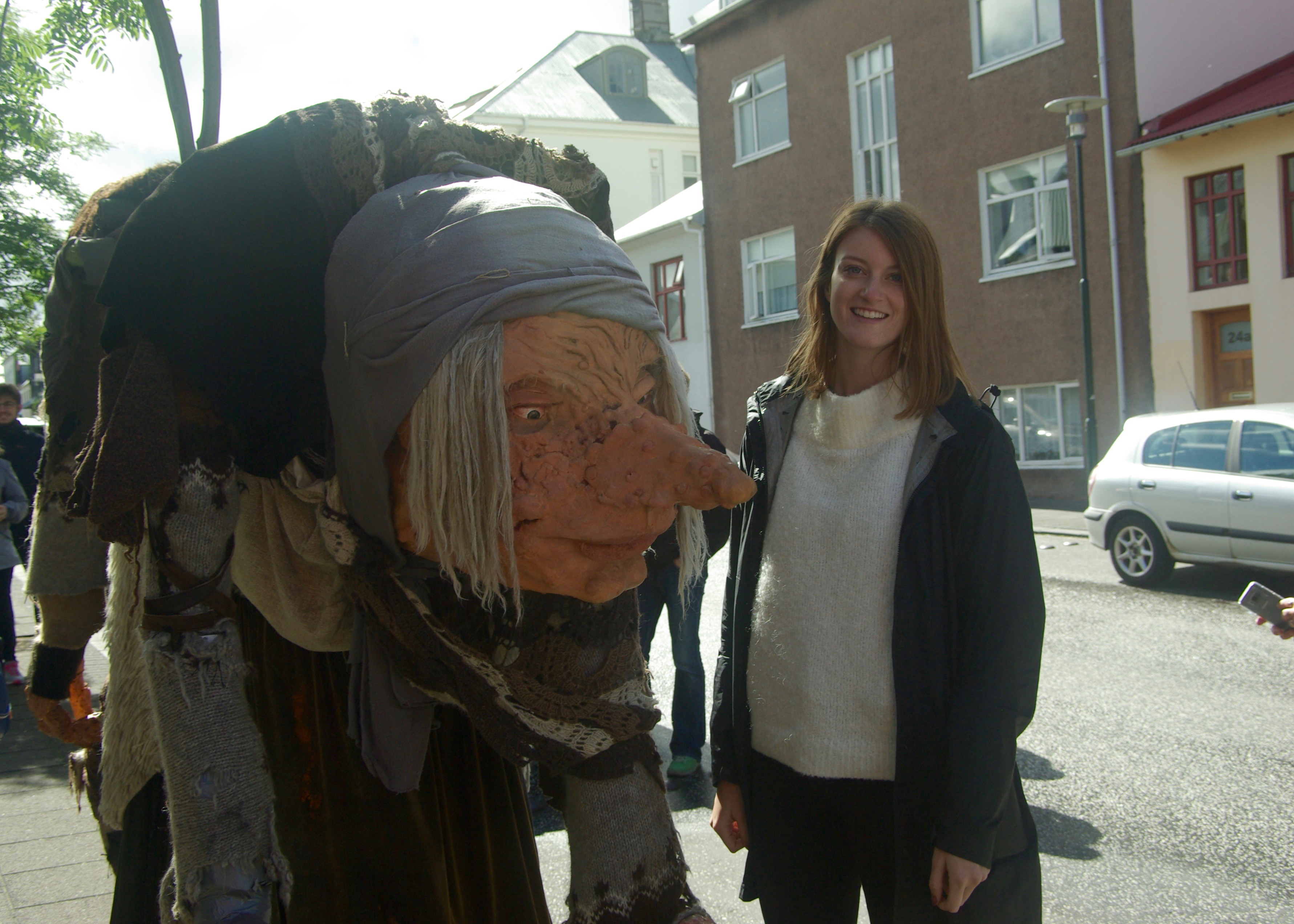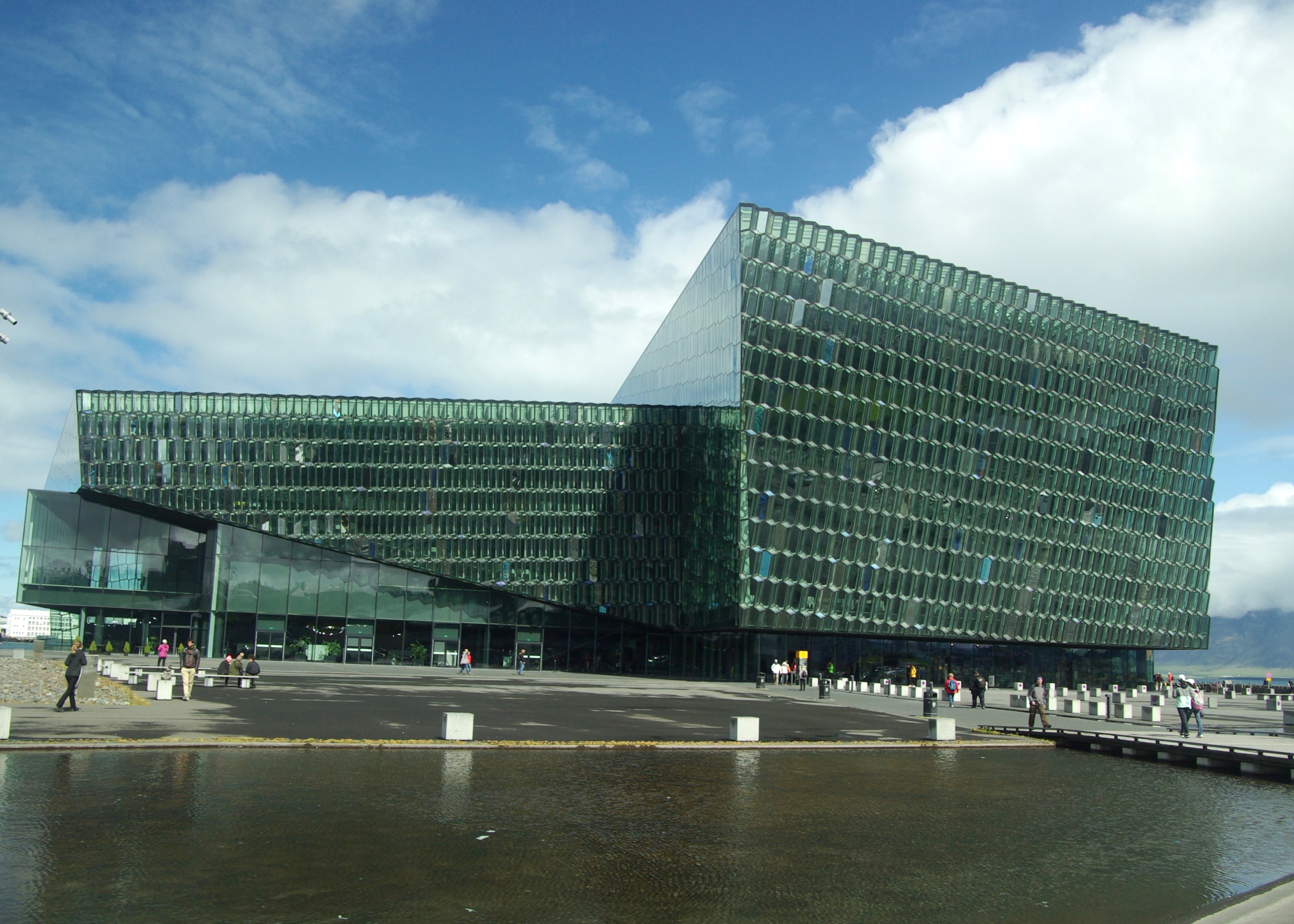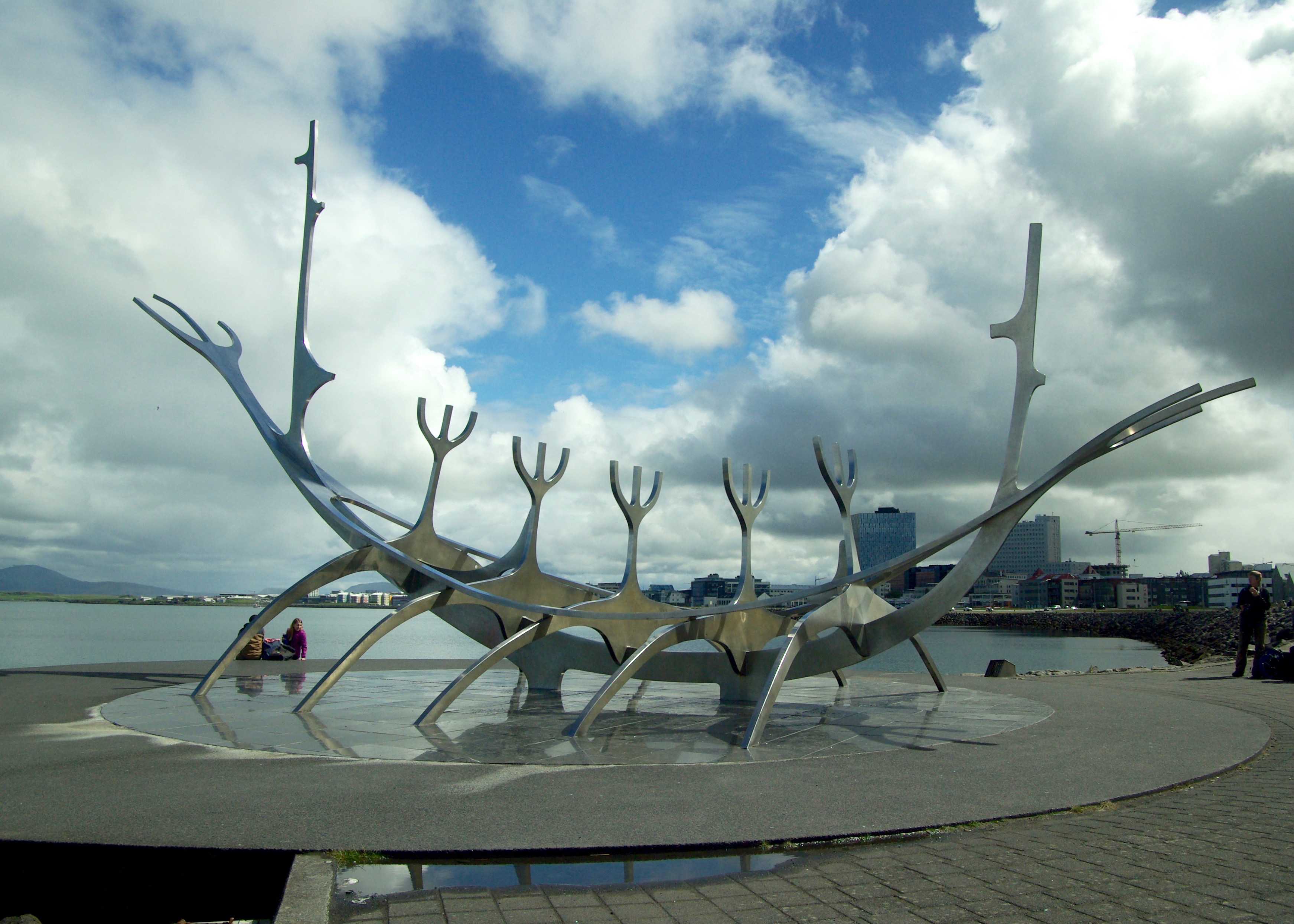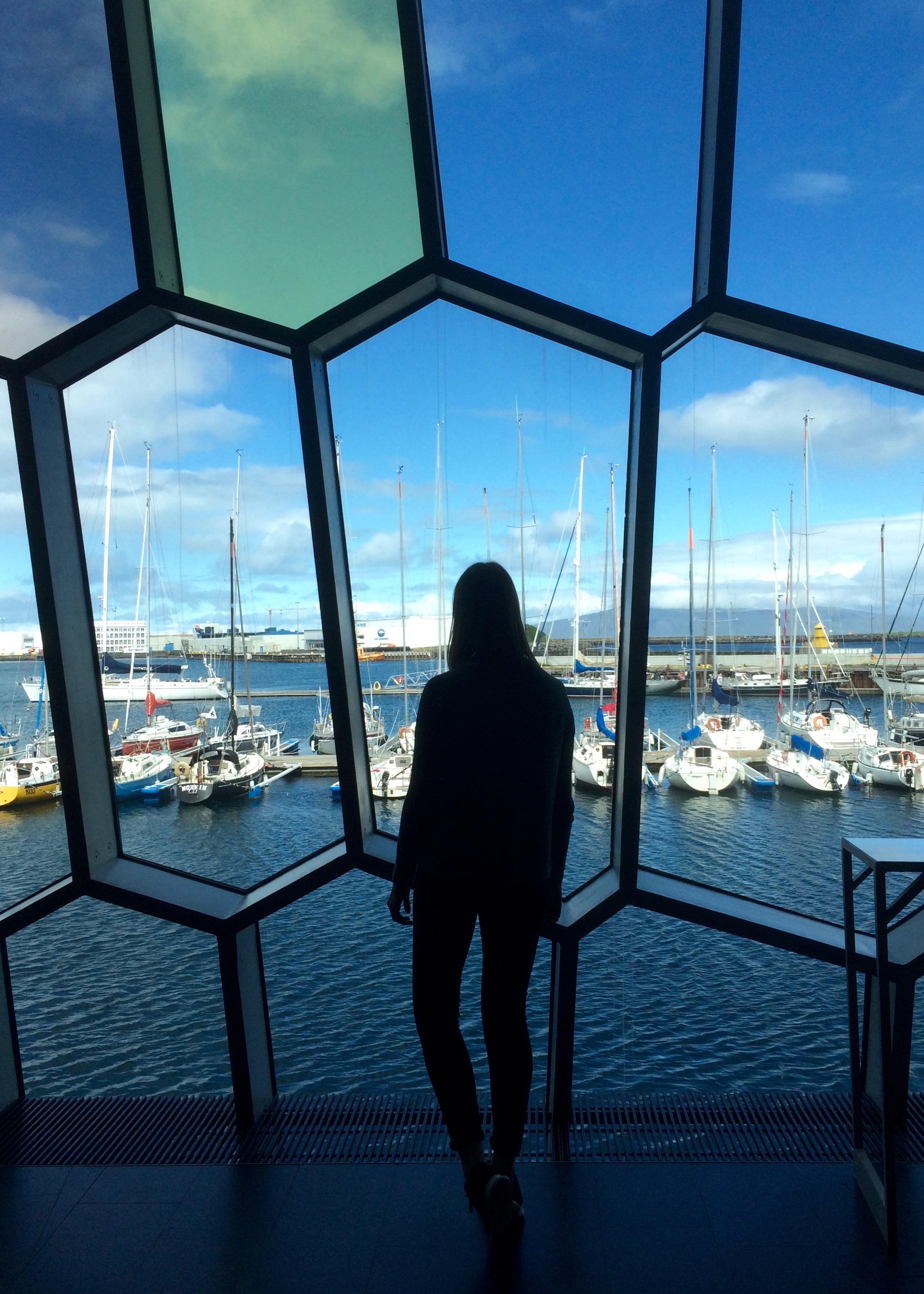 For our last few days in Iceland Frances and I moved to a new hotel in Reykjavik. Our first day in the city we went on a whale watching tour. Unfortunately we saw zero whales in the 3 hours we were on board, but we did see a few puffins! We also got to wear these great onesie boat suits that kept us very warm. After the tour we went to an outdoor heated swimming pool which was really fun. I would highly recommend that to anyone travelling to Reykjavik!
Our second day in Reykjavik we spent walking around Laugevegur street. We went up to Hallgrímskirkja and took the elevator up to the top where you can look out on the city. There are so many cute colourful houses and buildings you can see, it's so pretty! Afterwards we walked over to The Sun Voyager sculpture and then back to the Harpa. On our way we ran into some very frightening Icelandic Trolls!  We then went inside the Harpa to take a couple photos. You can see out onto the water from inside the building, it's a really cool place. We walked around a little bit more before finding a hot dog stand for lunch. I really liked the Icelandic hotdog, but it was a bit too saucy for Frances. We spent the rest of the day exploring and shopping and then had dinner at the Old Harbour. The food in Iceland generally wasn't great, but for our last night there we had really good fish and chips at Bryggjan Brugghús, I would definitely go back there.
For our last morning we ventured out to the Blue Lagoon before heading to the airport. I have more pics of that to come!