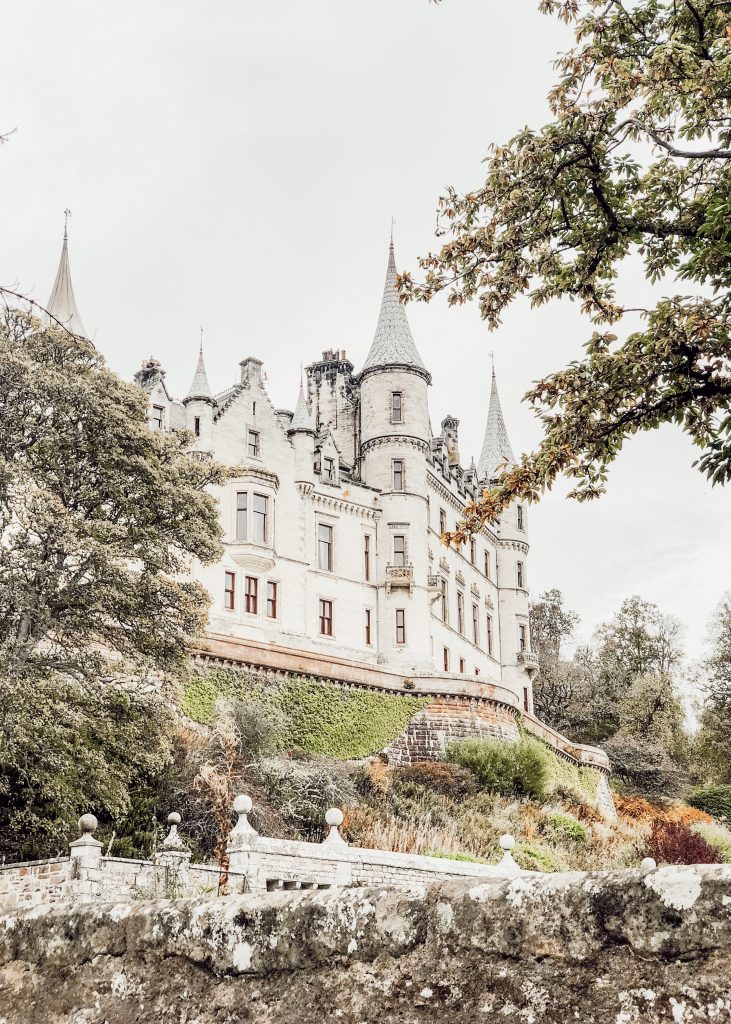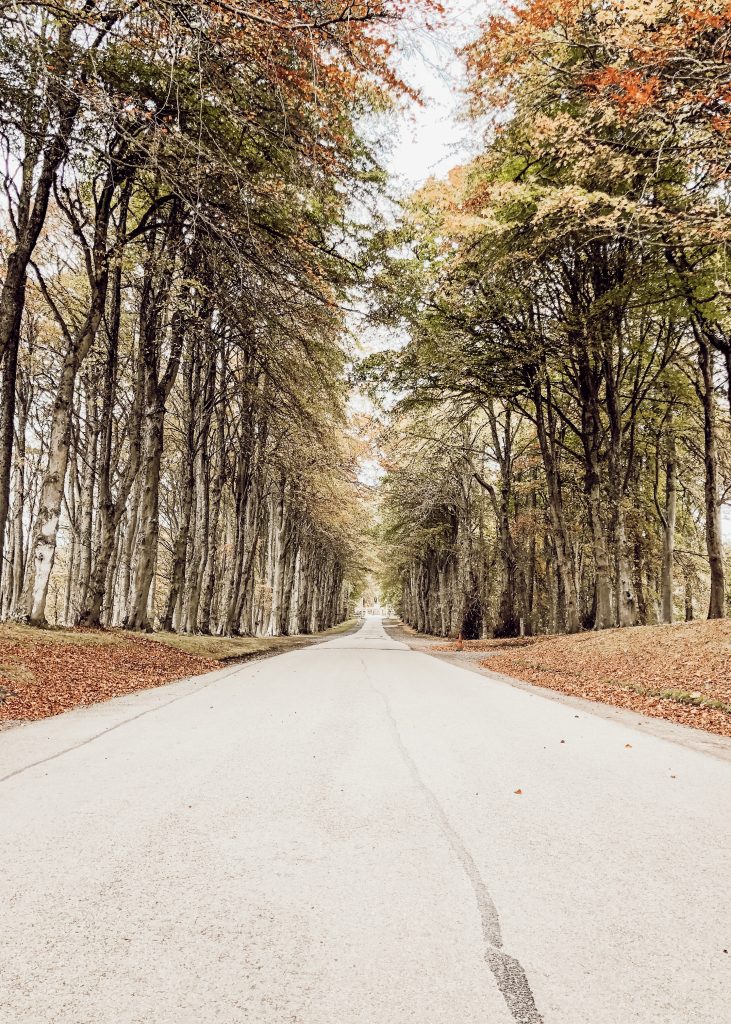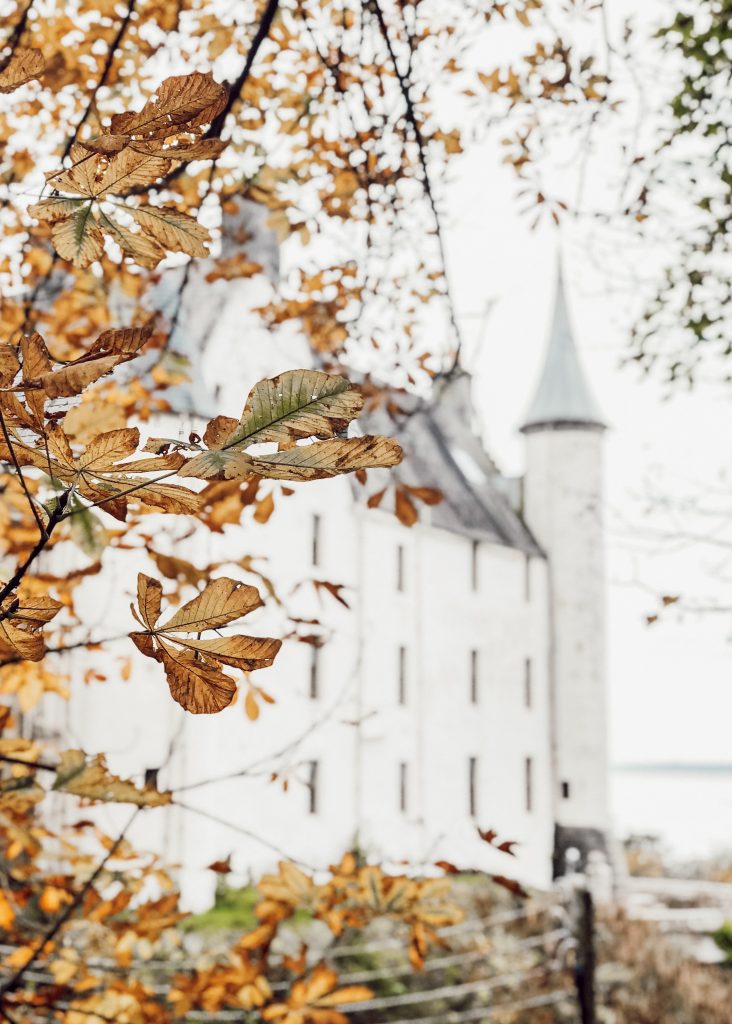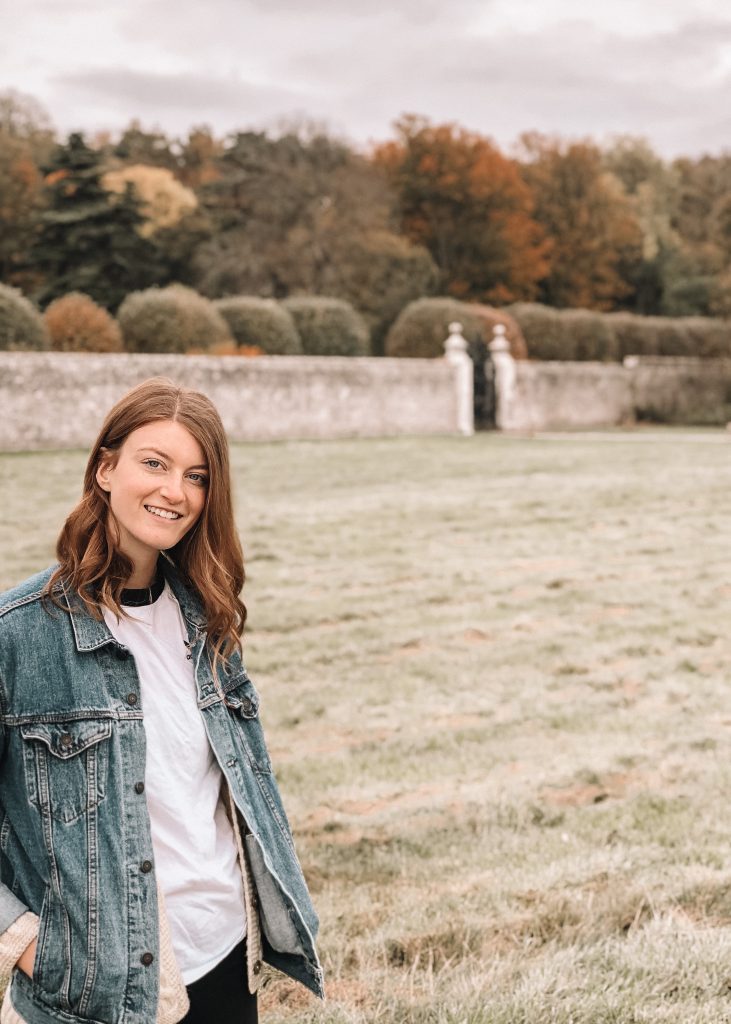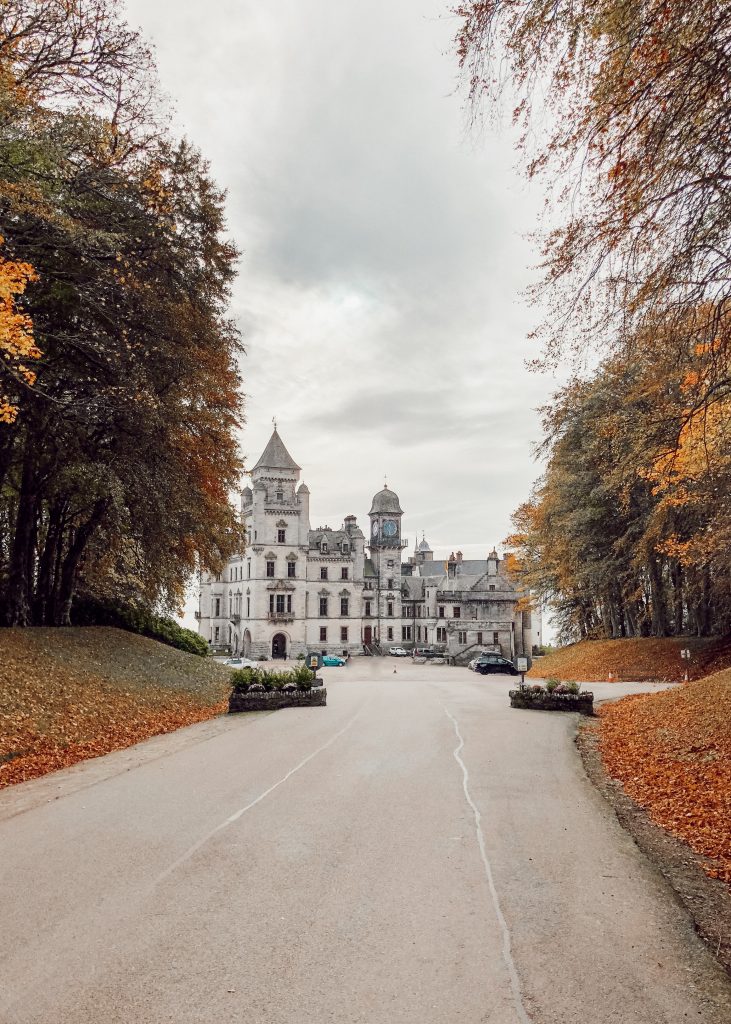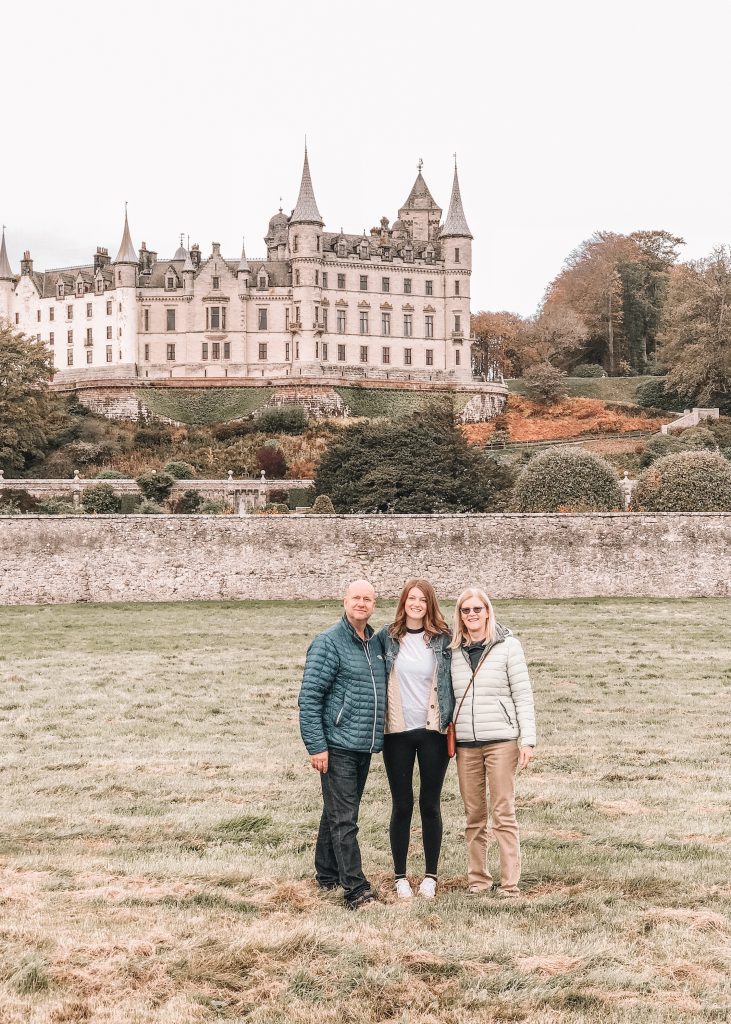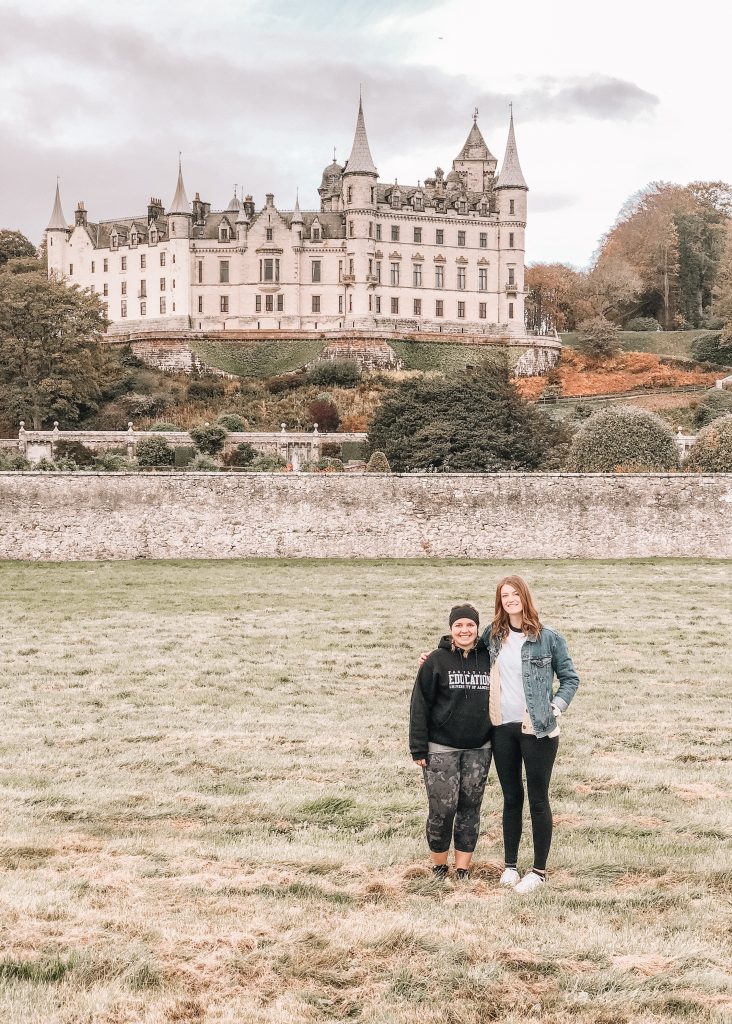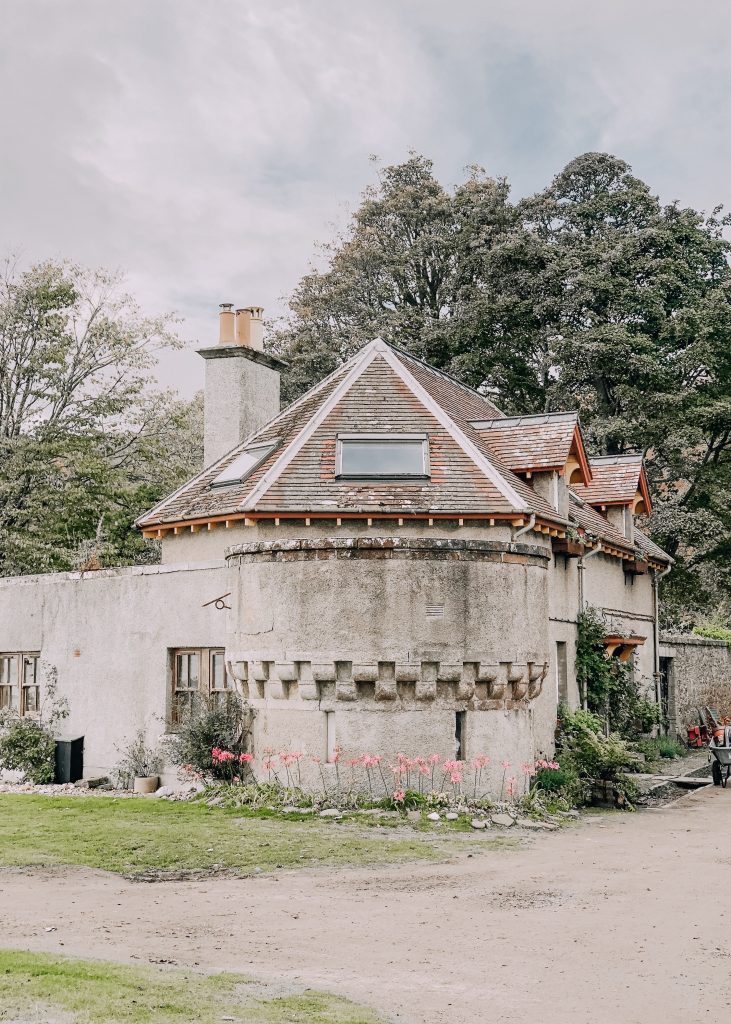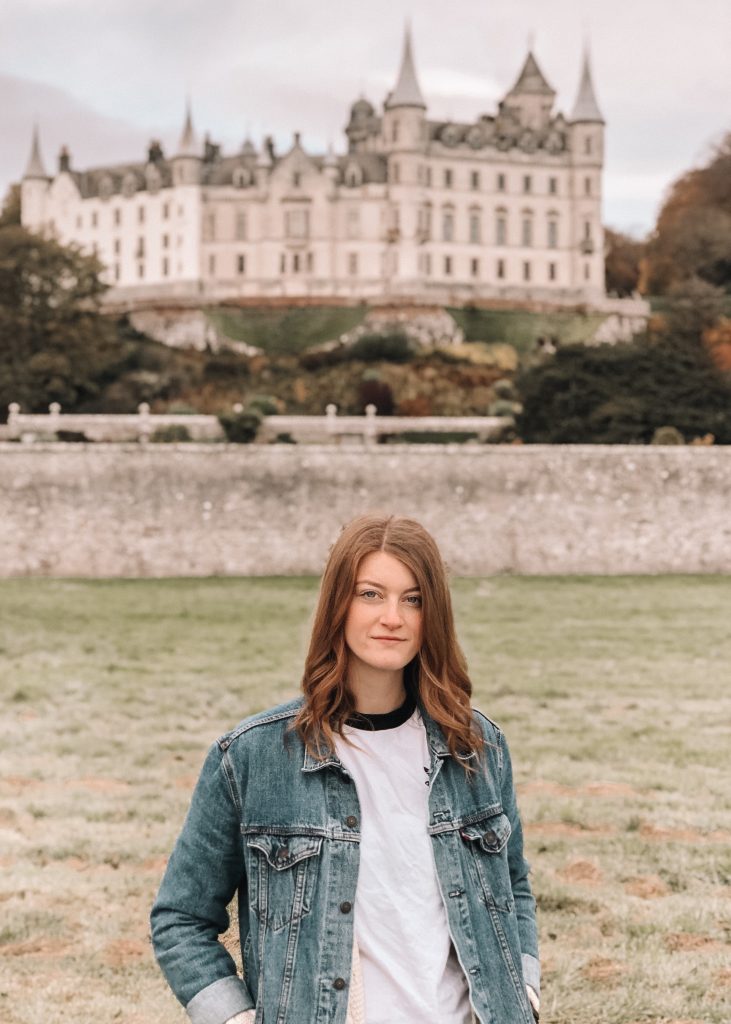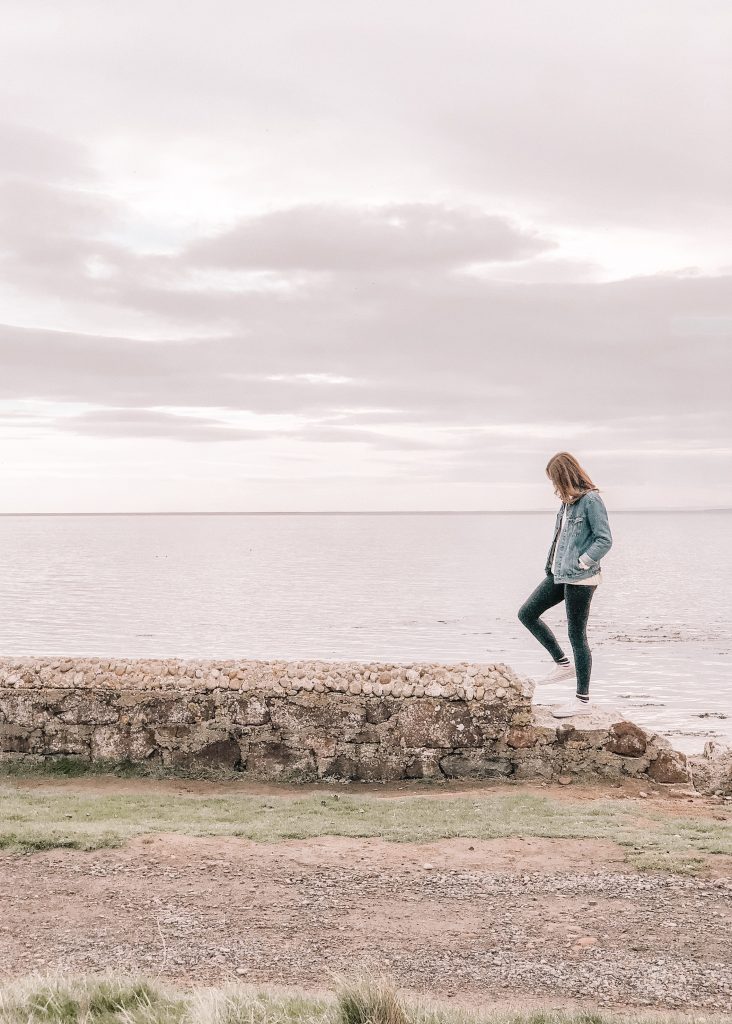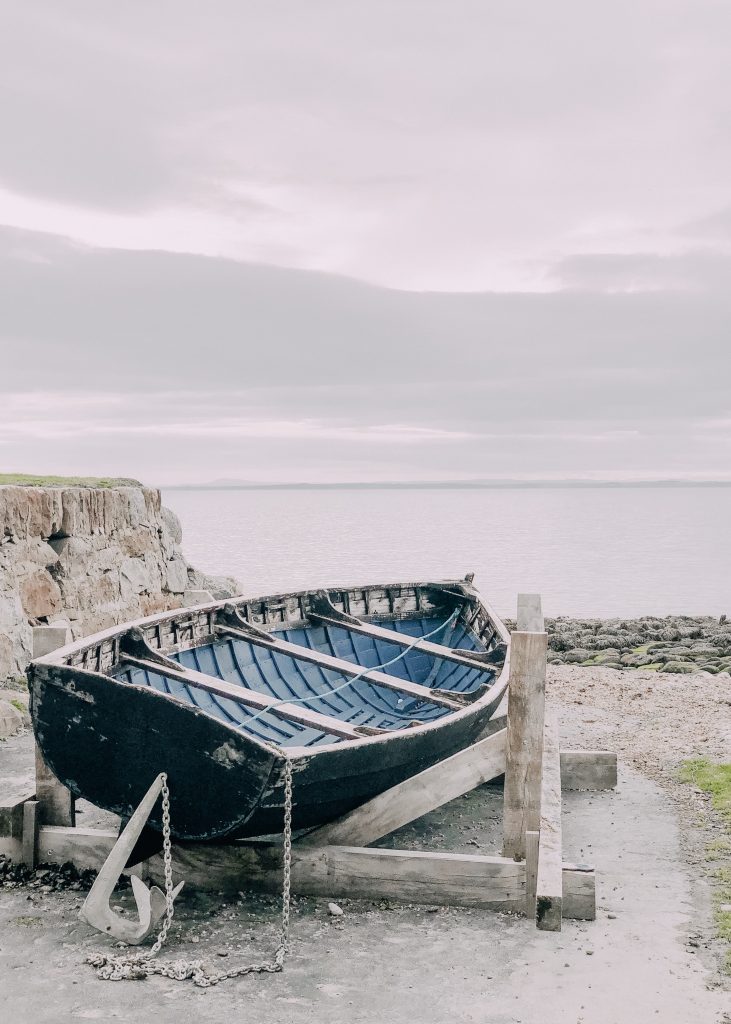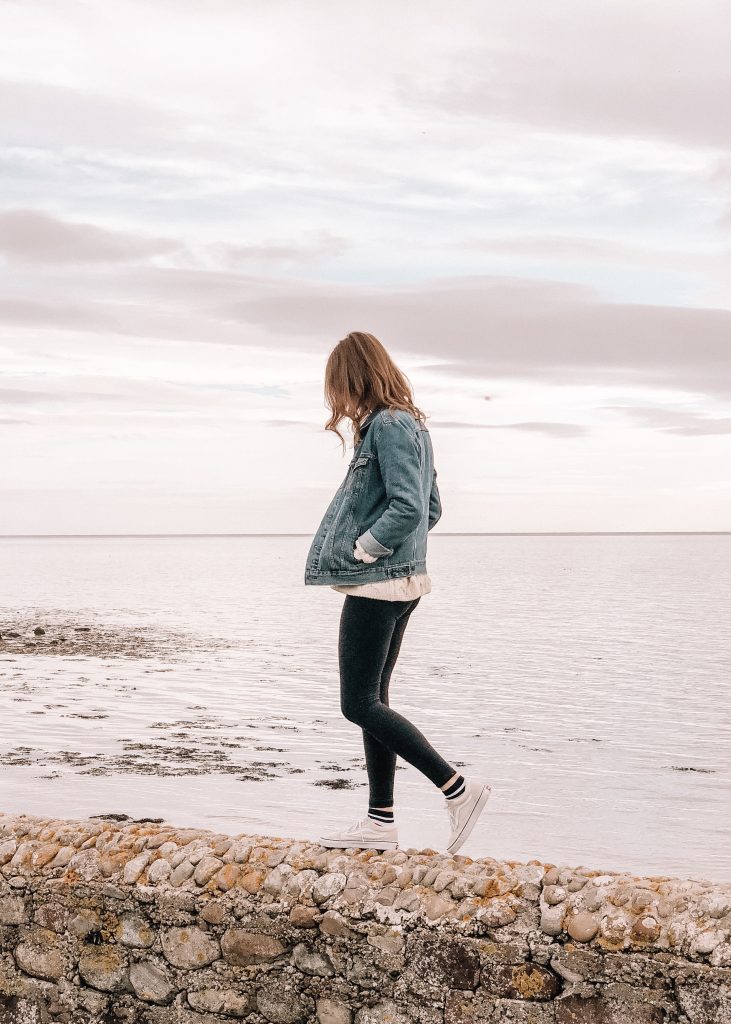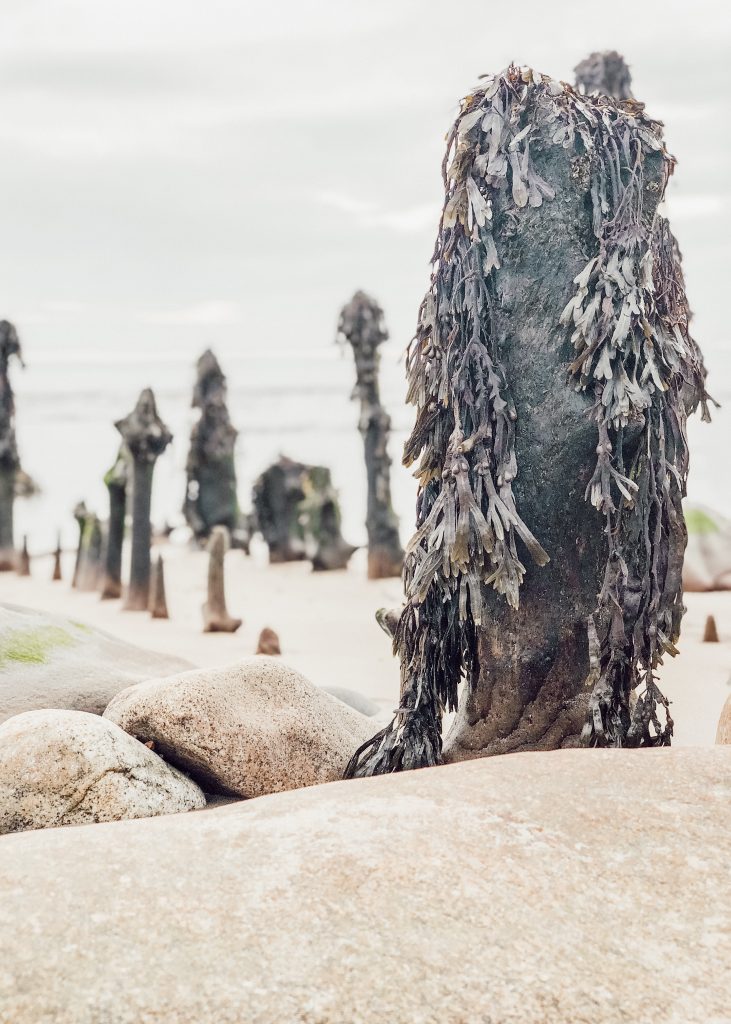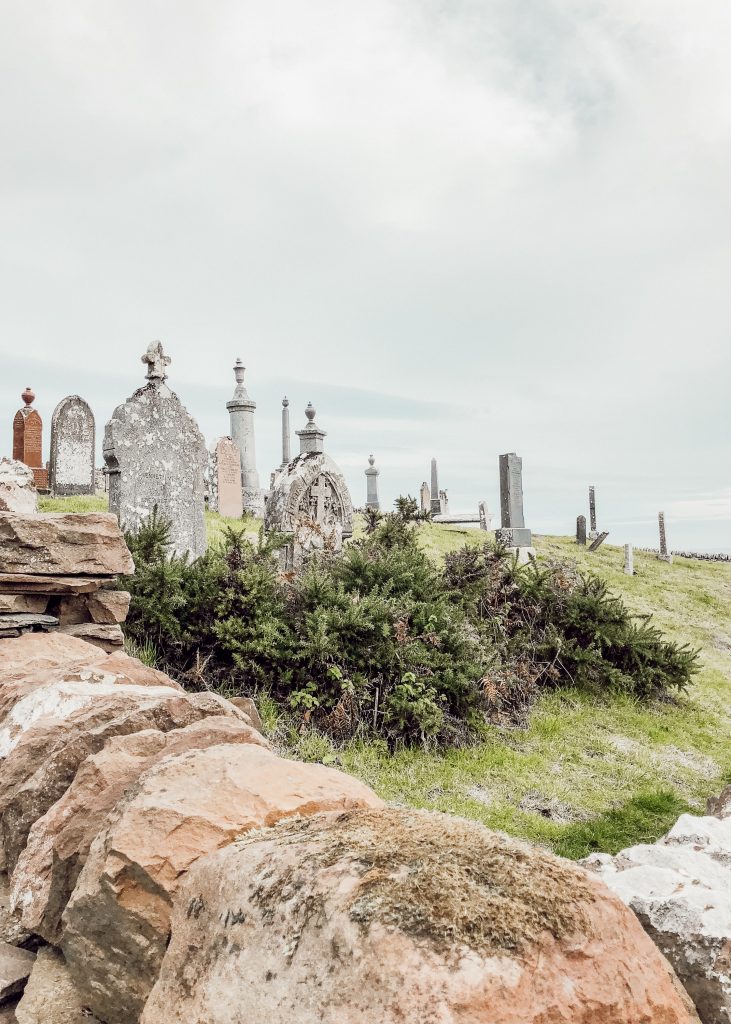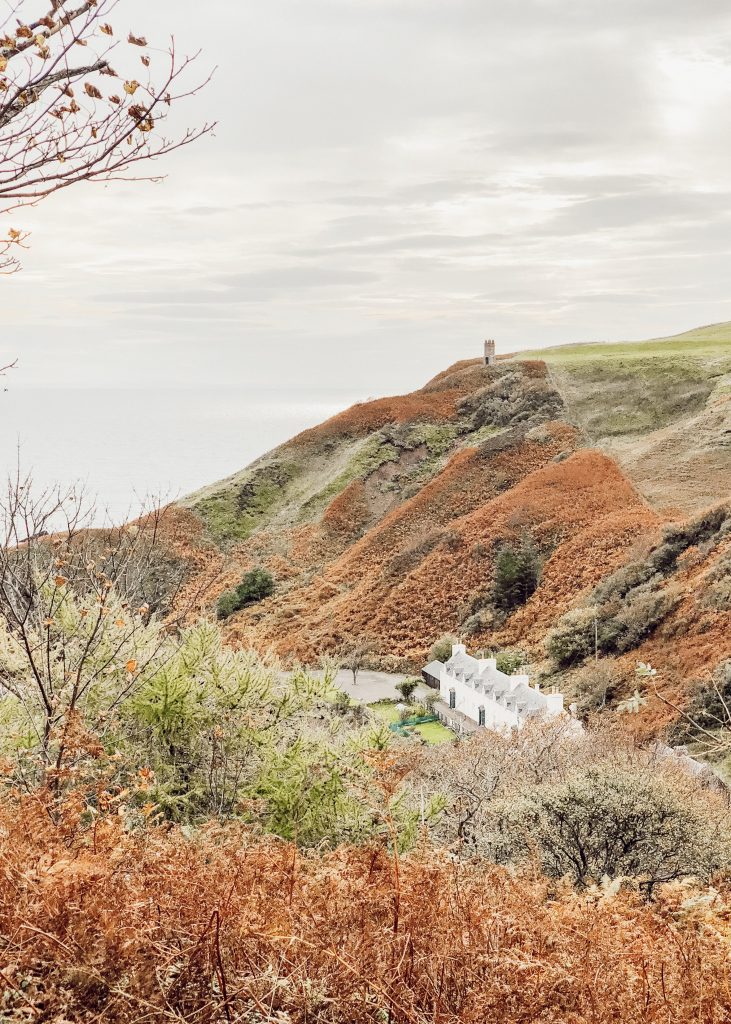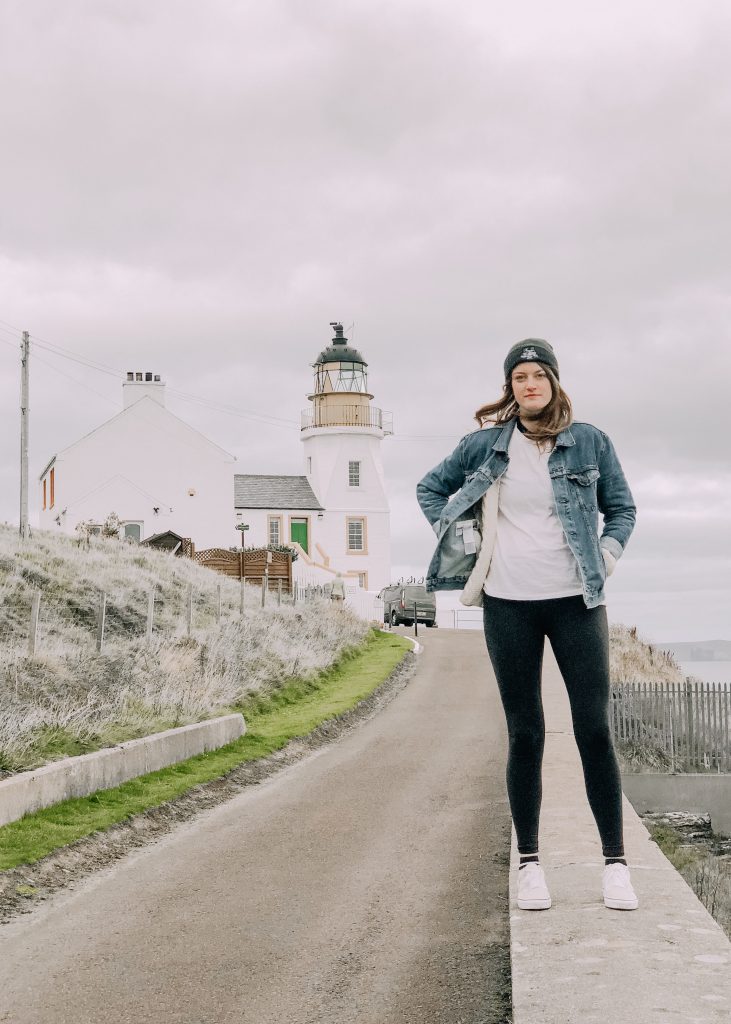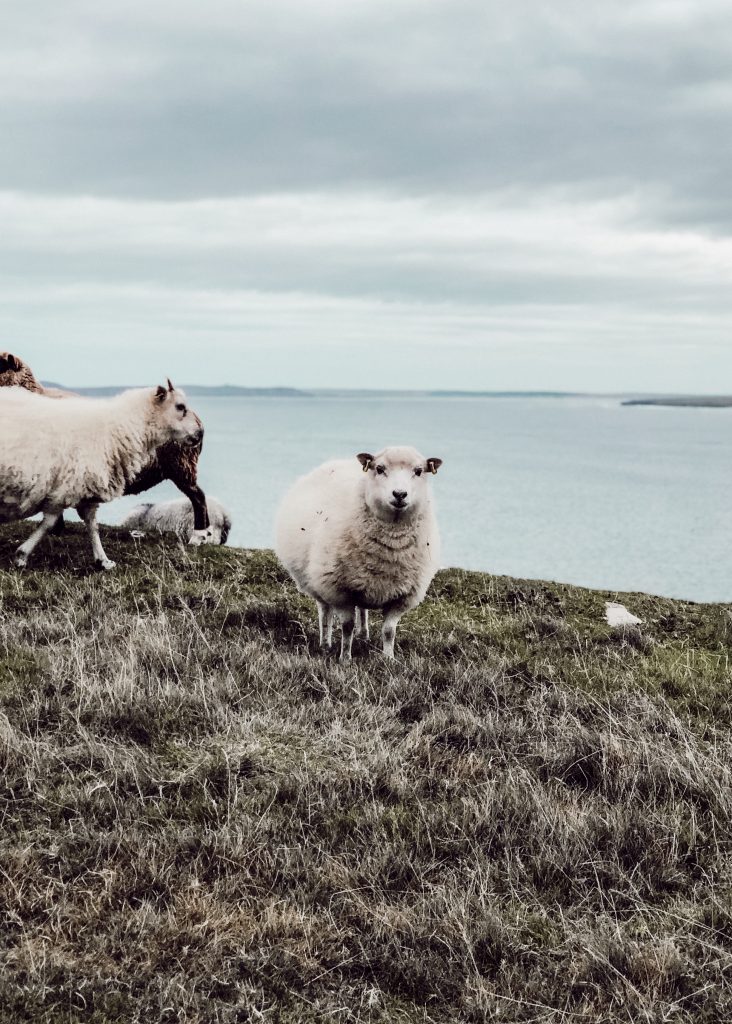 While my parents were here we went on a little road trip up to the north coast and then over to Orkney. Brooke and I had talked about wanting to do the North Coast 500 drive and didn't even realise we were on it until we were half way through!
Our first stop on the way was to the Dunrobin Castle. A man we met in Inverness suggested we stop there, and I'm so glad we did! We didn't pay to go into the grounds, instead we walked around the castle over to the shore and watched the falconry take place from the outside. We walked around a bit more to stretch our legs before getting back into the car, en route to the ferry.
Our next stop was just off the side of the road. We were looking for a picnic spot for lunch, but were unsuccessful. Instead we found a really cool old graveyard and some great views of the autumn coast.
While we were waiting for the ferry in Scrabster, we walked over to the lighthouse and up into the sheep farm above it. This was one of my favourite walks – something about walking by the ocean really gets ya goin!
We only ended up doing half of the North Coast 500 since we drove home the same way coming back from Orkney. Hopefully we can get the other half next time, love me a good road trip!