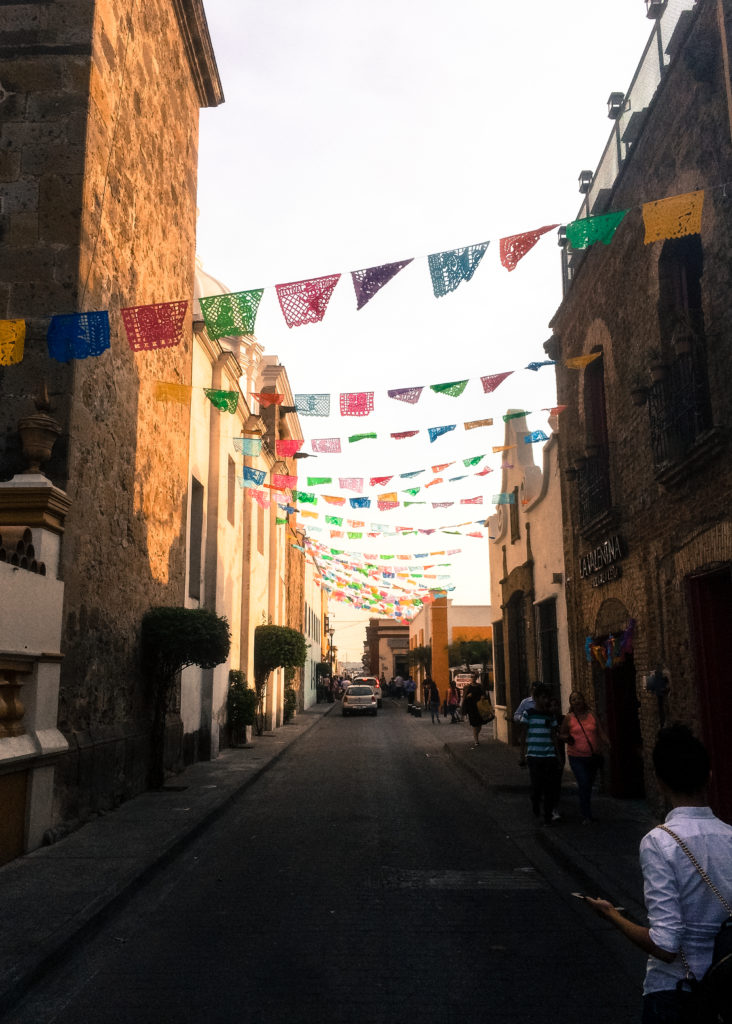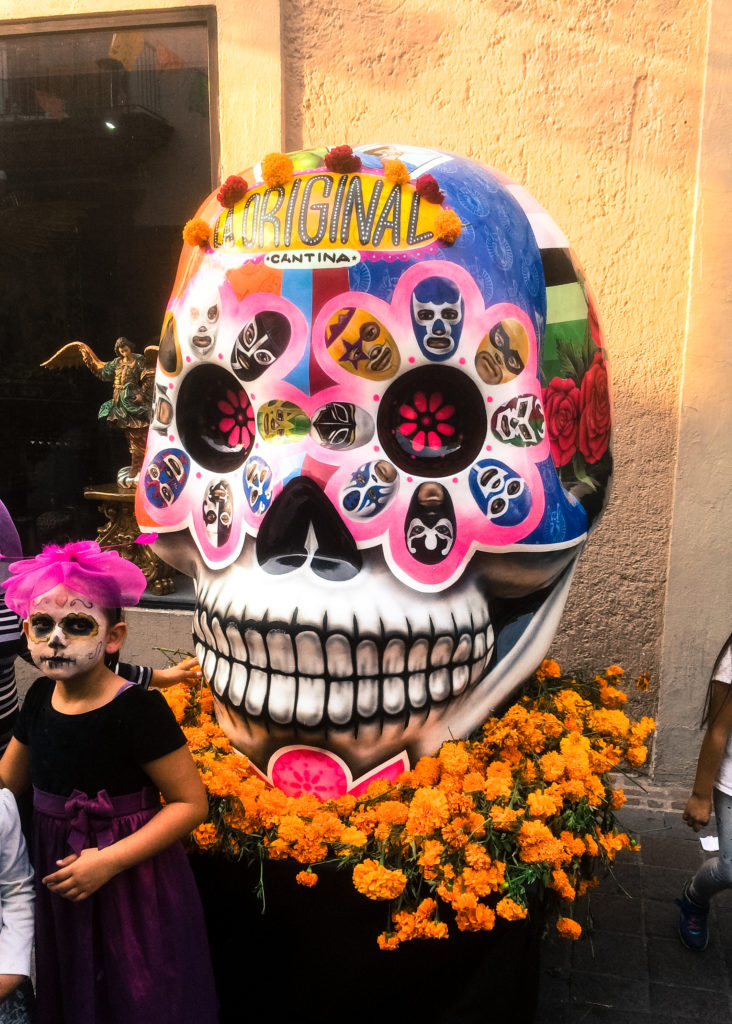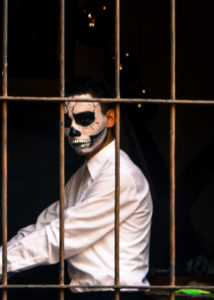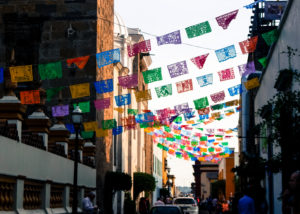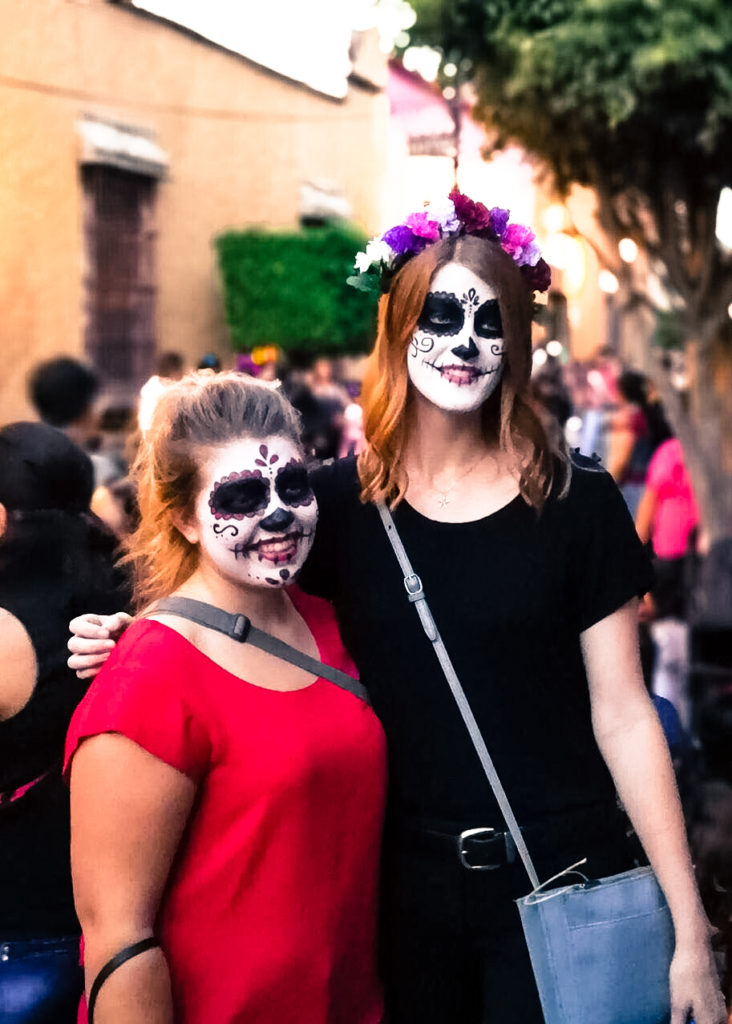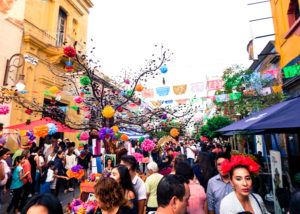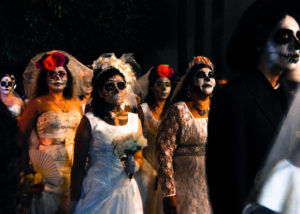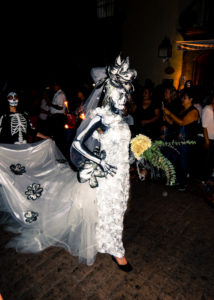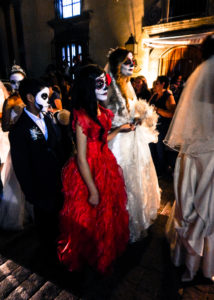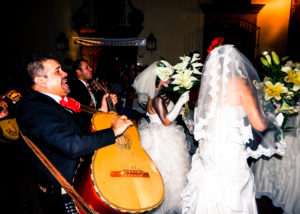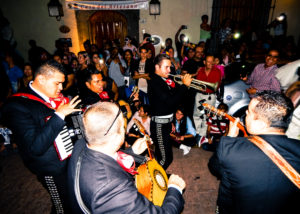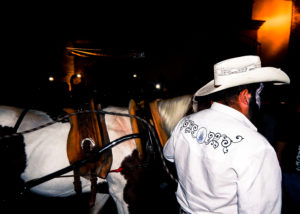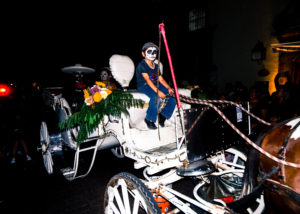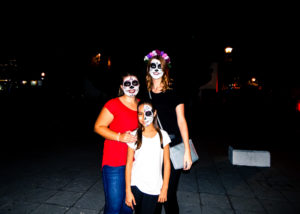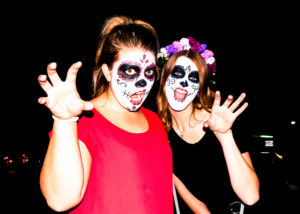 Coming to Mexico, one of the things I was most excited for (besides the tacos) was Day of the Dead. I tried to learn as much as I could about this celebration leading up to it which was easier than I thought since the school I'm at celebrates both Halloween and Day of the Dead. On Thursday, my friend Brooke's host family invited me along to go to the Catrina parade in Tlaquepaque and it was exactly how I imagined it. We wandered through the streets for a while before the parade began and went into a few shops while we waited. I loved seeing the decorations between the buildings and loved seeing people dressed like Catrinas. Brooke and I weren't sure if we would paint our faces for the parade, but I'm so glad we did because I had a lot of fun with it.
When the parade ended it took us over an hour to get out because it was so crowded. Some parts of the street you had to push your way through since there were so many people! I'm glad that we went though, even if it was so crowded. This is a celebration I wish we had in Canada!
Thanks to Brooke for the photos!