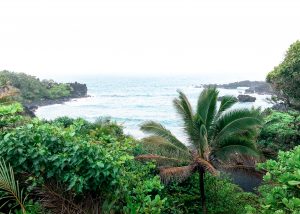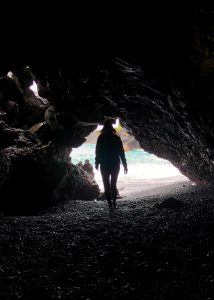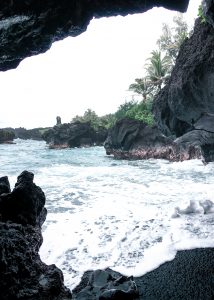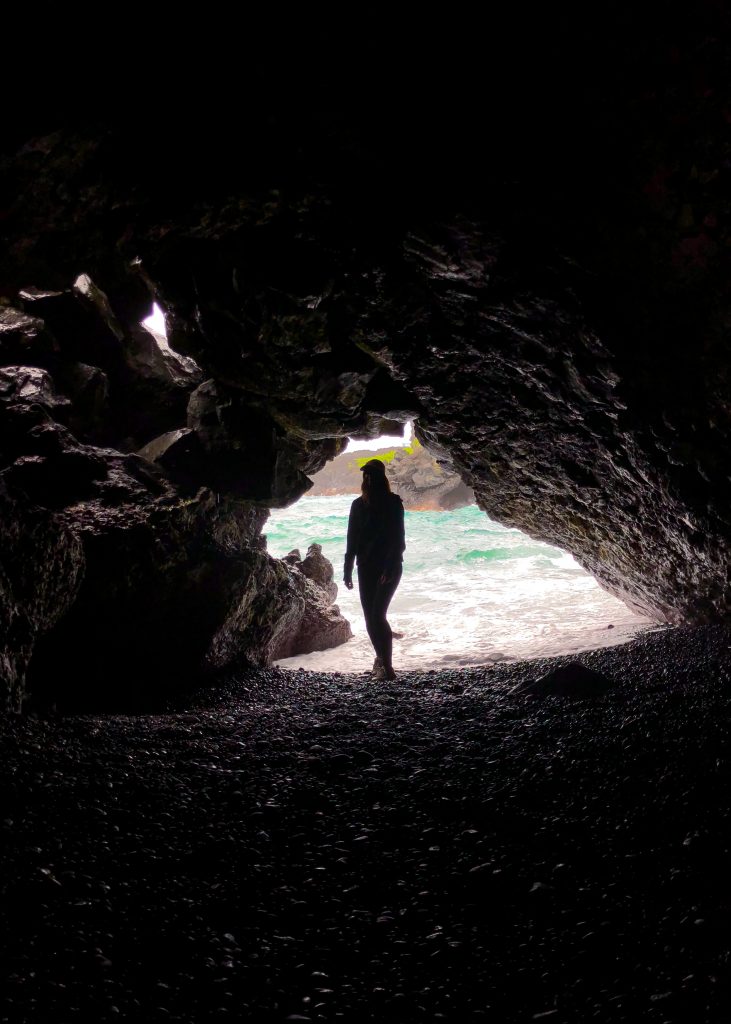 Hana is the most picturesque little town I've ever seen. We ate lunch overlooking the rainforest and stopped in at a little art gallery when we were done. It started raining while we were there, but we braved the weather and continued on to the Black Sand Beach.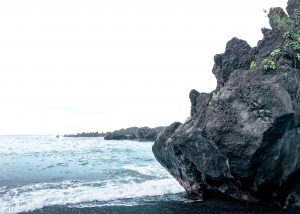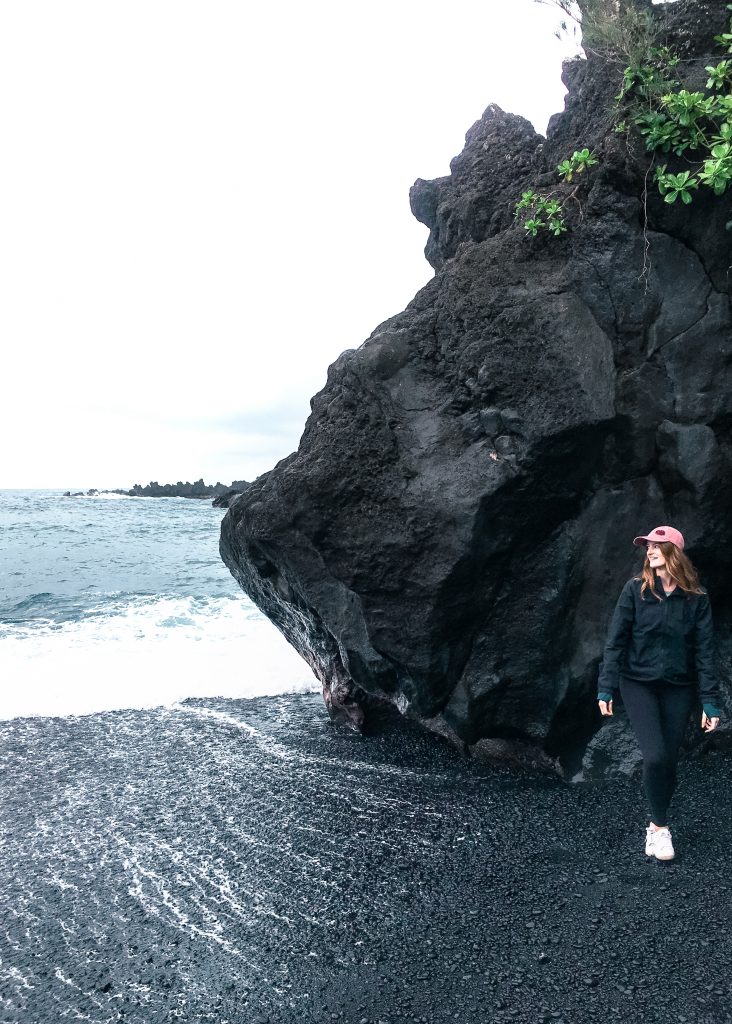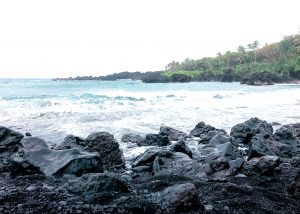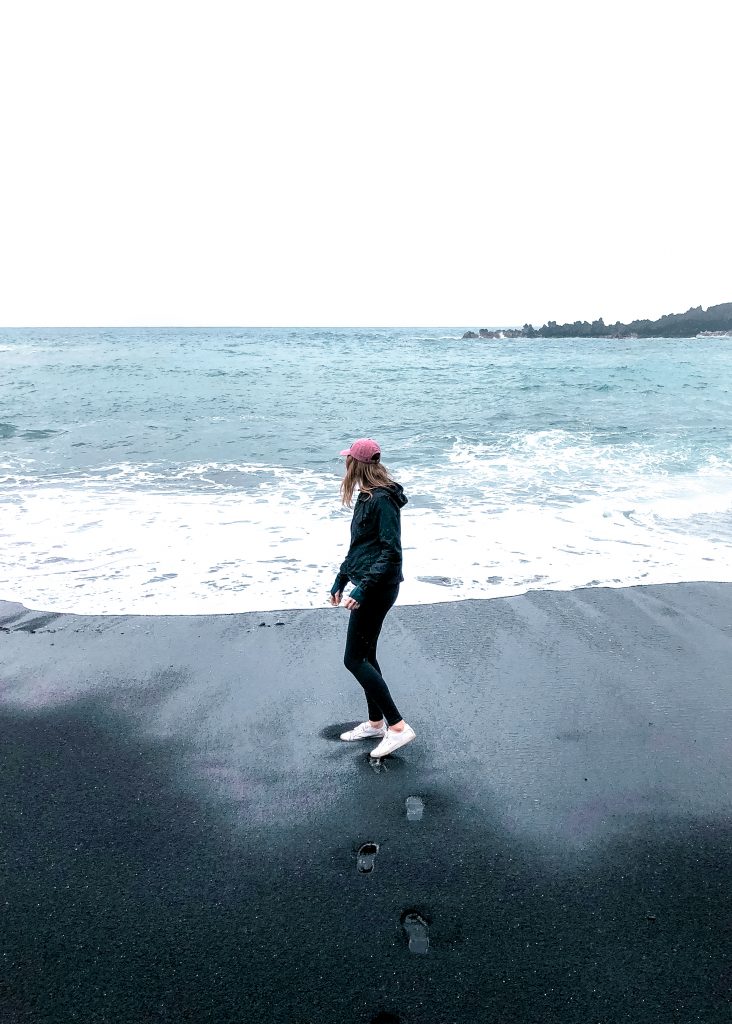 Something about black sand I just can't get enough. It was even more beautiful with the rain and so refreshing after being in the car for so long. Even without swimming you can't get bored here, there are tons of little nooks around the beach to explore.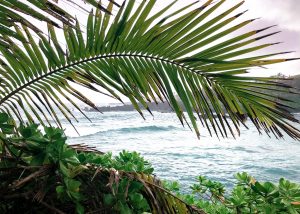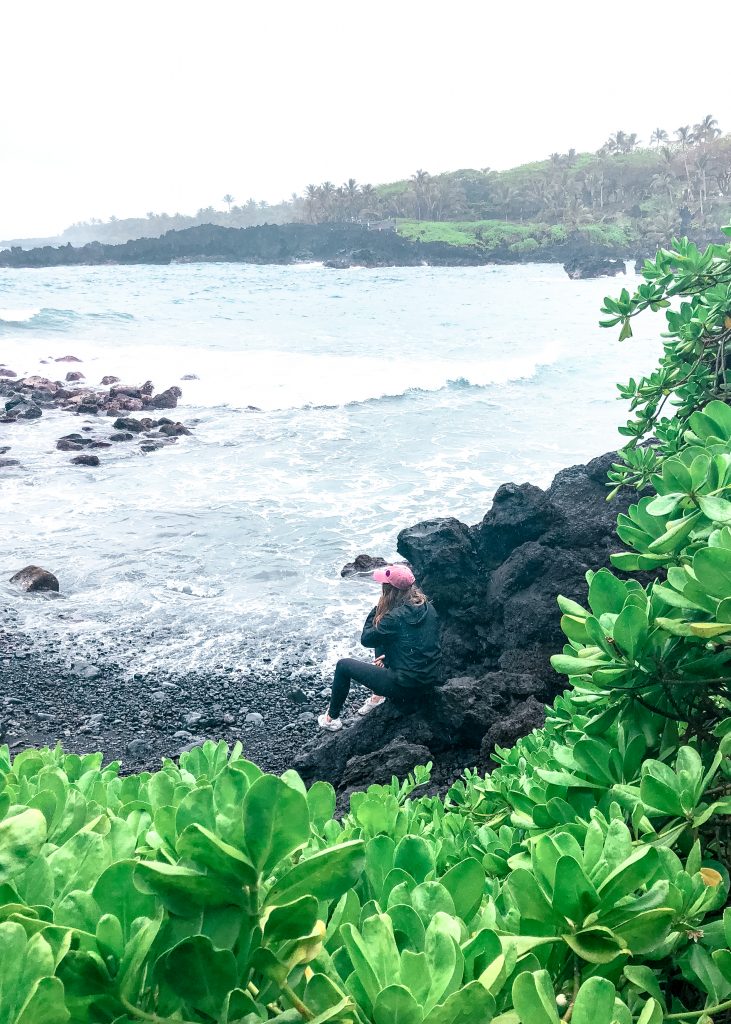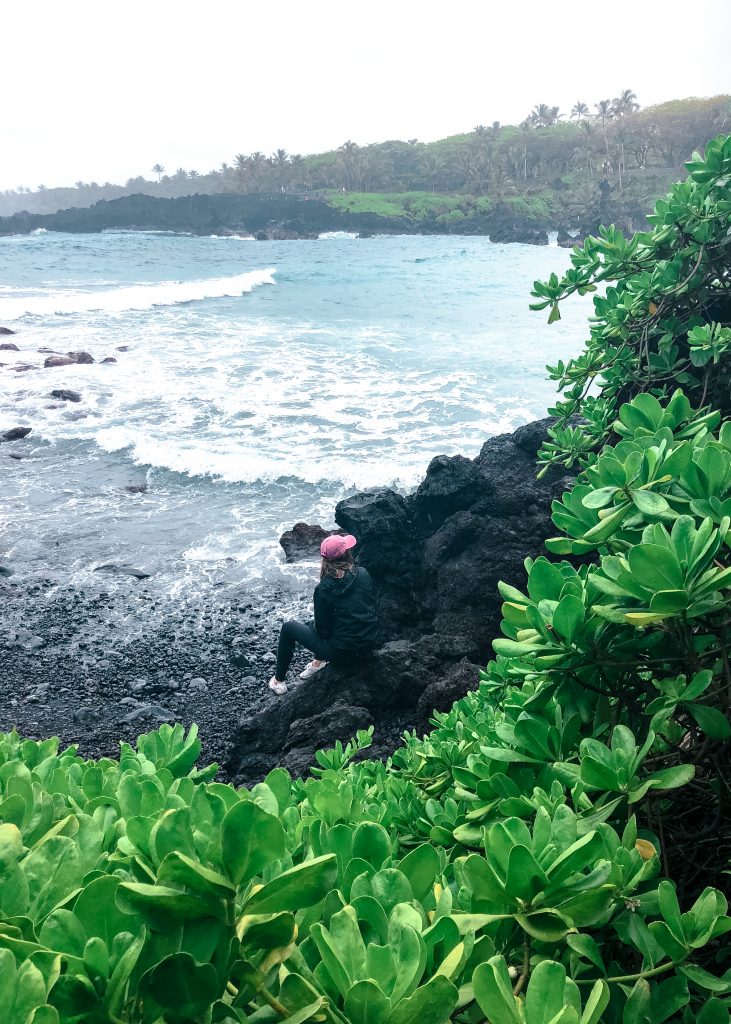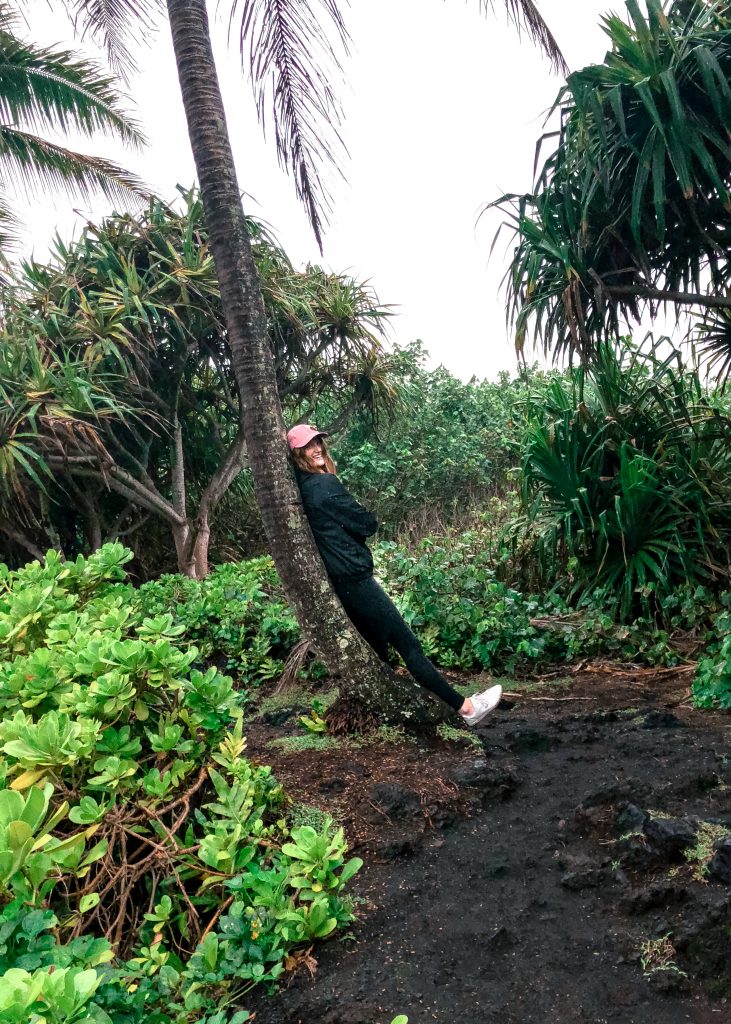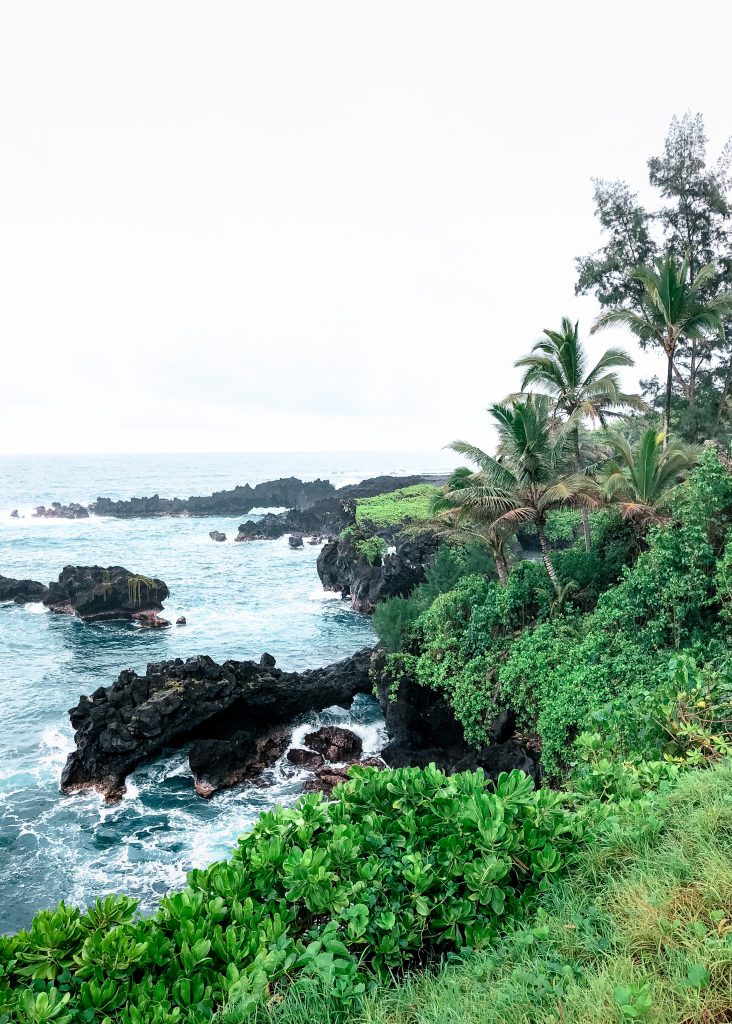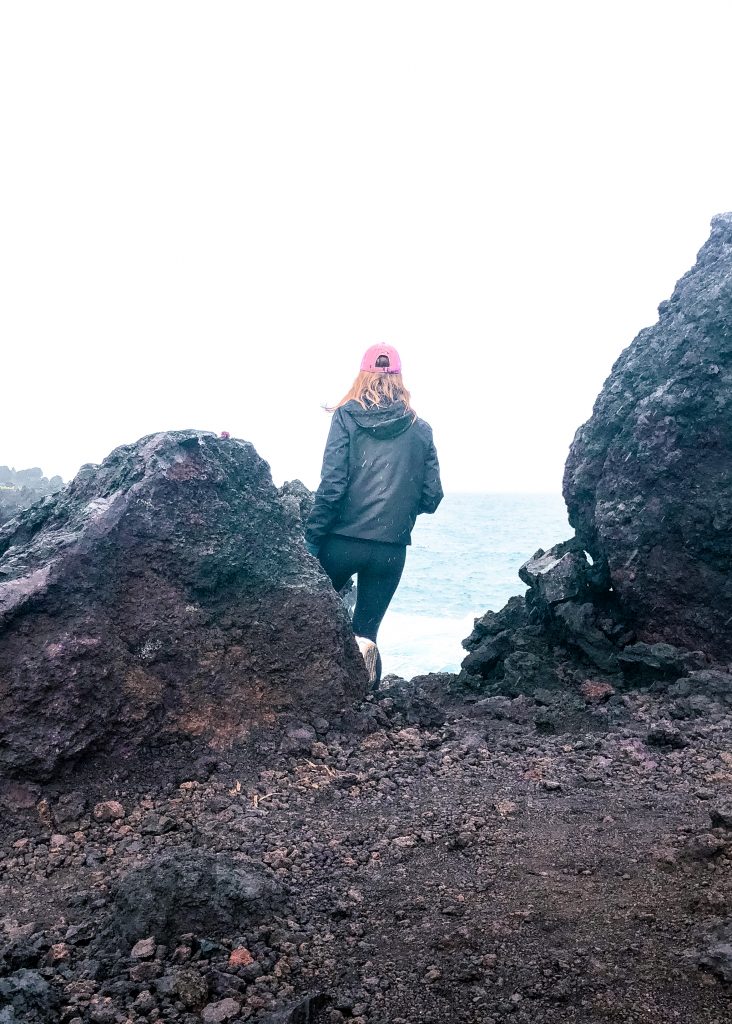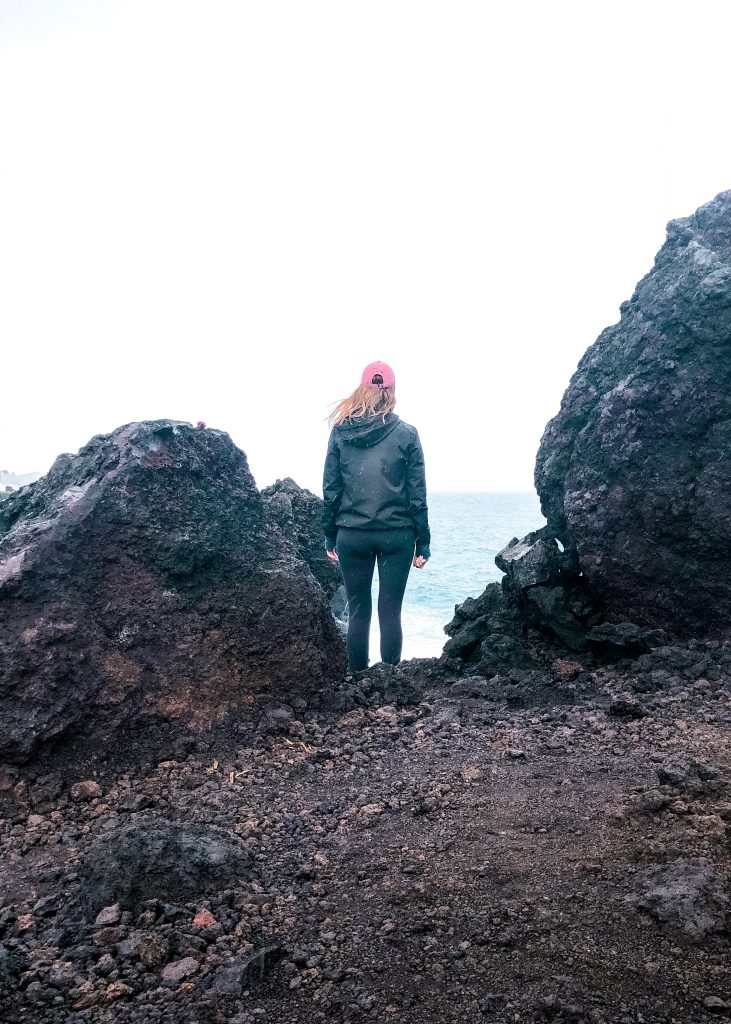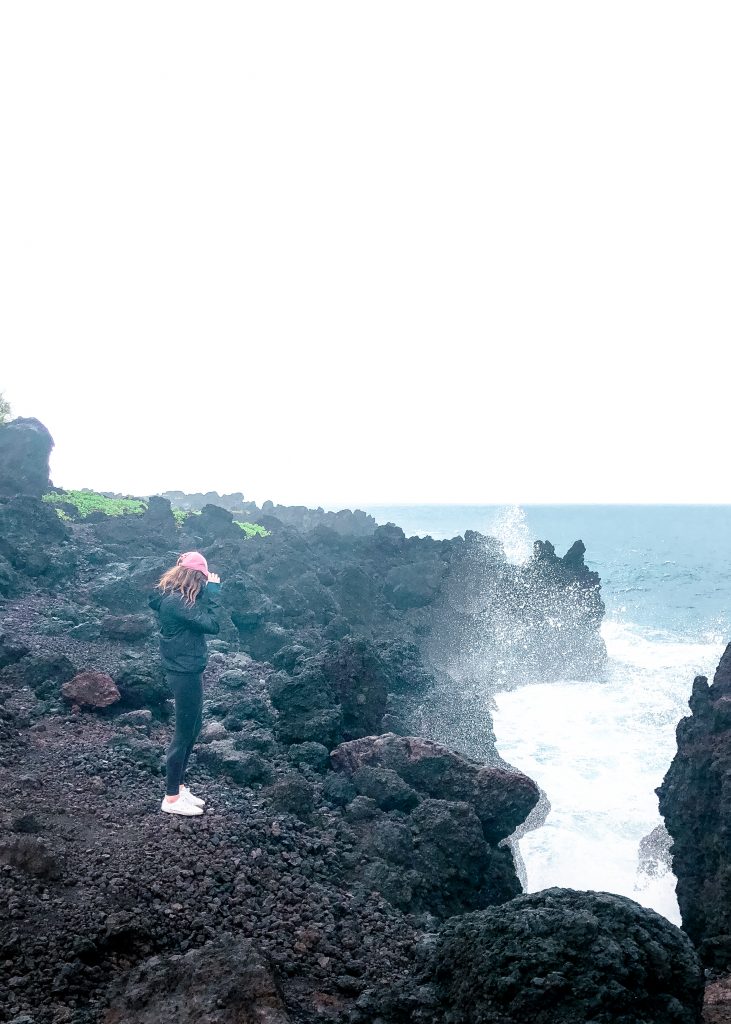 I could have stood here with my free shower for hours. The waves crashing against the rocks was amazing. The sea spray came so high up and was mesmerizing to hear and watch.
To me, the Black Sand Beach is the highlight of the road to Hana. If there was one thing I could do again and again on Maui it would be to come here, and maybe bring my bathing suit next time!